OSCE regional workshop starts in Ashgabat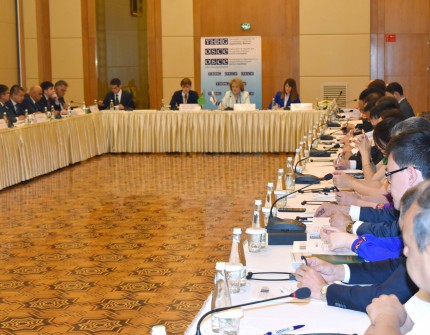 On May 20, 2019, the OSCE regional seminar "Towards regional economic interconnectedness - national trade and transport facilitation mechanisms" began its work in Ashgabat.
The seminar, organized by the OSCE Center in Ashgabat with the assistance of the Turkmen side, was attended by the leaders and representatives of the OSCE, the Ministry of Finance and Economy of Turkmenistan. In addition, representatives from Kazakhstan, Kyrgyzstan, Tajikistan and Uzbekistan, as well as international experts and other stakeholders participated in the workshop.
The purpose of the seminar is to discuss issues of trade facilitation, transport and transit management through the harmonization of customs mechanisms, digitalization and state partnership.
The seminar will continue until May 22, 2019.