Negotiations between railway workers of Turkmenistan, Uzbekistan and Iran took place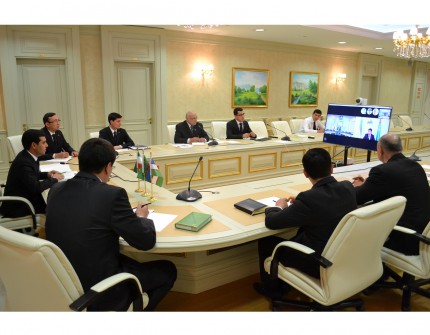 On May 21, 2020, in the building of the Türkmendemirýollary agency, negotiations were held in the form of a videoconference between the railway administrations of Turkmenistan, the Republic of Uzbekistan and the Islamic Republic of Iran.
The negotiations were attended by the leaders of the agency "Türkmendemirýollary", JSC "Uzbekiston Temiryullari" and RAI "Railways of Islamic Republic of Iran".
During the meeting, an exchange of views took place on enhancing mechanisms for interaction in the field of transportation and transit across the state borders of the three countries of rail and road freight. In this context, the parties also discussed issues related to the uninterrupted supply of goods, including the coordinated action of the parties to ensure food security.