The Ambassador of Turkmenistan met in Vienna with the Chairperson of the OSCE Parliamentary Assembly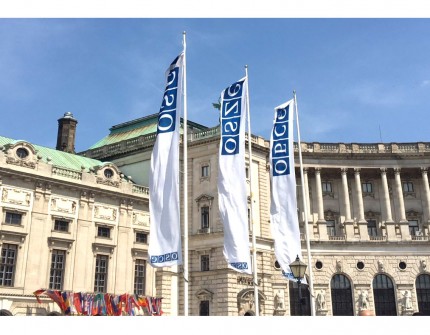 On May 17, 2022, the head of the delegation of Turkmenistan to the OSCE met with the Chairperson of the OSCE Parliamentary Assembly, Ms. Margareta Cederfelt. During the meeting, the parties touched upon the issues on the Organization's agenda, in particular the situation in Afghanistan and reforming the OSCE.
Ms. M. Sederfelt noted that the OSCE PA attaches great importance to cooperation with Turkmenistan, noting the importance of maintaining peace and security in the region.
The President of the OSCE PA was provided with detailed information on the large-scale reforms being carried out today in all spheres of life in our country, including the foreign policy and foreign economic activity of Turkmenistan. In the context of cooperation between Turkmenistan and Afghanistan, it was noted that Turkmenistan pays special attention to the issues of strengthening peace and harmony, takes effective measures to resolve the political and socio-economic situation in Afghanistan.
Further, during the meeting, issues of the practical implementation of the initiatives of Turkmenistan in the context of reforming the Organization were discussed, among which: preparation of a unified OSCE strategy in the field of security; development of a comprehensive environmental program of the OSCE; creation of the Sustainable Energy Council and the Transport Policy Commission were named.
Ms. M. Sederfelt highly appreciated the initiatives of Turkmenistan, which are aimed at strengthening the role of the OSCE and stressed the importance of further strengthening the relationship, which will serve as the basis for the development of cooperation in other areas.
During the constructive dialogue, the parties discussed issues of further strengthening the ties between the Parliament of Turkmenistan and the OSCE Parliamentary Assembly, joining efforts to achieve common goals. The importance of strengthening inter-parliamentary cooperation for expanding bilateral relations was noted.