The 31st meeting of the UN Commission on Crime Prevention took place in Vienna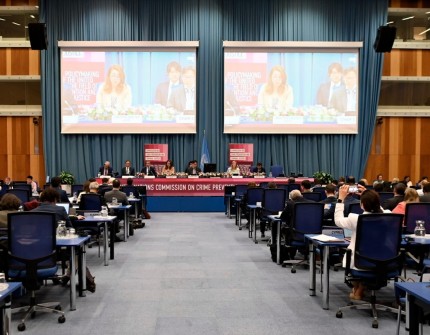 On May 16-20, 2022, the 31st session of the UN Commission on Crime Prevention and Criminal Justice (CCPCJ) was held in a hybrid format in Vienna. The session was attended by representatives from 130 countries and 55 non-governmental organizations, including the delegation of Turkmenistan.
The session was opened by the Chairperson of ECOSOC, the Executive Director of UNODC, the Executive Director of UN Women and the Chairperson of the CCPCJ. They highlighted the challenges of the Kyoto Declaration, the need to increase efforts to ensure the safety of vulnerable women and girls, and the challenges of the World Wide Web.
Also, during the session, an online high-level meeting was organized, at which the organizers briefly introduced the participants to the draft of the new five-year UNODC Global Program to prevent and counter terrorism. The launch of the Program is planned for this year.
Turkmen representatives exchanged experience with the participants of the event on various aspects of combating crime and other common challenges.