Seminar on strategic dialogue is being held in the MFA of Turkmenistan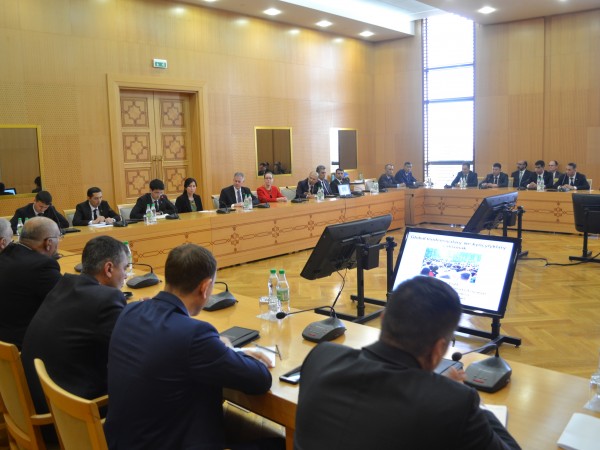 On the 30th of April 2019, a seminar on U.S. security policy for the South and Central Asia has started at the Ministry of Foreign Affairs of Turkmenistan, with participation of experts from the Near East and South Asia Center for Strategic Studies (NESA).
The representatives of the Ministry of Foreign Affairs, Ministry of Defense, Ministry of National Security, as well as the State Border Service of Turkmenistan are participating to the seminar.
During the seminar, various topics will be discussed, such as the analysis of U.S. security interests for Central and South Asia, situation in Afghanistan, approaches to countering radicalization and extremism, and general situation in the region.
The seminar will continue until the 3rd of May 2019.