Contract between «TAPI Pipeline Company Limited» and «ILF Beratende Ingenieure GmbH» signed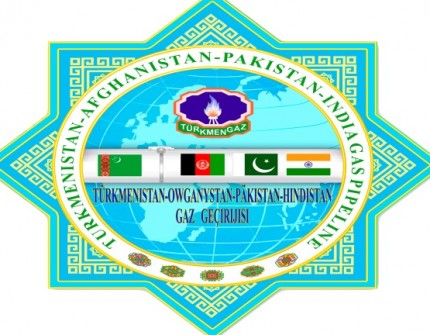 The contract for the development of Front End Engineering & Design project documentation package and provision of services for the project management and technical supervision for the Afghanistan-Pakistan portion of the Turkmenistan-Afghanistan-Pakistan-India (TAPI) gas pipeline project was signed on 17 January 2017 between «TAPI Pipeline Company Limited» and «ILF Beratende Ingenieure GmbH».
The signing ceremony took place in Ashgabat at the Headquarters of the Oil and Gas complex of Turkmenistan. Cooperation of the parties would cover the period up to the stage of the Final Investment Decision on the TAPI project.
The representatives of «ILF Beratende Ingenieure GmbH» company stressed out the high importance of the forthcoming set of actions for implementation of the contract and confirmed the company's readiness to fulfill all of its contractual obligations in a timely manner and in a high quality.
Currently, the detailed route survey of the gas pipeline in the territory of Turkmenistan has been fully completed. In the territories of Afghanistan and Pakistan the route survey commenced, and the technological design process would also be initiated in parallel with the release of the tender documents for procurement of long-lead equipment.
«TAPI Pipeline Company Limited» is conducting active negotiations with all interested parties willing to participate in the project. Various options of involvement are being considered, such as equity participation, project financing, financing through multilateral development banks, as well as via export credit agencies from around the world.
As it was discussed on the sidelines of the International Oil and Gas Conference of Turkmenistan in Ashgabat, it is required to structure the flow of funds into the project. For this purpose, negotiations are in place with the Asian Development Bank for the provision of financial advisory services.
Press Service of TAPI Pipeline Company Limited