Political consultations between the foreign ministries of Turkmenistan and the Republic of Uzbekistan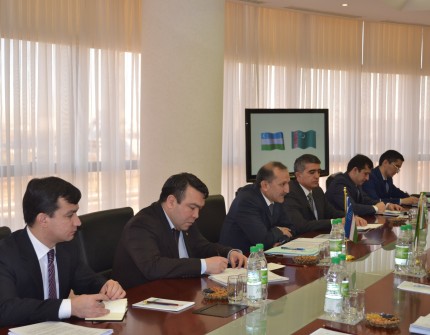 On January 25, 2017 political consultations between the Ministries of Foreign Affairs of Turkmenistan and the Republic of Uzbekistan were held in Ashgabat. The delegation of the Ministry of Foreign Affairs of the Republic of Uzbekistan was headed by Deputy Foreign Minister Mr. Saidikram Niyazhodzhaev.
During the consultations, the current status and future directions of further development of bilateral relations were reviewed. Speaking about the strategic importance of the bilateral relations, the sides noted the role of high-level visits. Discussing the issues of political cooperation, both sides expressed interest in further consolidation of relations in the framework of international organizations.
Also the sides discussed issues of expansion of trade-economic interaction. Among the areas of mutual interest were noted the spheres of transport, agriculture and water resources.
Noting the high level of cultural and humanitarian cooperation, the sides expressed interest in developing cooperation between the regions of the two countries, taking into account of the mutual economic and cultural activities.