Turkmen-Qatar political consultations took place in the capital of the State of Qatar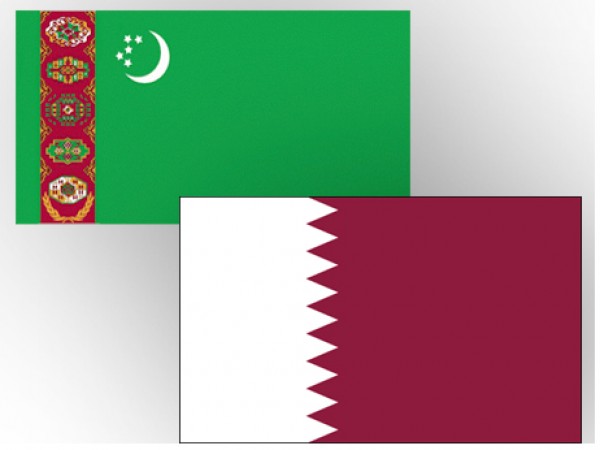 On February 29, 2020 in Doha there was a meeting between the Minister of Foreign Affairs of Turkmenistan Rashid Meredov and Deputy Prime Minister, Minister of Foreign Affairs of Qatar Sheikh Mohammed bin Abdulrahman Al-Thani.
During the meeting sides discussed a wide spectrum of issues on bilateral cooperation. High level of bilateral relations was particularly emphasized. Since the main factor for development of these relations is open friendly and constructive dialog that was established on the highest political level. It was highlighted that mutual visits on the highest level create powerful impetus for strengthening and developing relations of traditional friendship and partnership.
Heads of the Foreign policy agencies of two countries paid special attention to the need for maintaining regular character of the inter-MFA consultations and further intensification of bilateral interaction in this format.
Sides also touched upon the issues relating to preparation and holding of next session of the joint Intergovernmental Turkmen-Qatar commission on trade-economic cooperation.
In this regard head of Qatar MFA stated that at present active preparations are under way for the next session of the above mentioned commission and expressed confidence that during the upcoming session the delegations of two countries will thoroughly discuss the current state of the bilateral relations and will outline prospects of the partnership in priority areas.
In the course of the political consultations the issues of further expansion of the economic cooperation were also discussed. Qatar side expressed interest in realization large projects in Turkmenistan.
In addition, side exchanged views on the issues of regional and international agenda that raise mutual interest.