Meeting with the Director of "UN Women" Multi-country office in Central Asia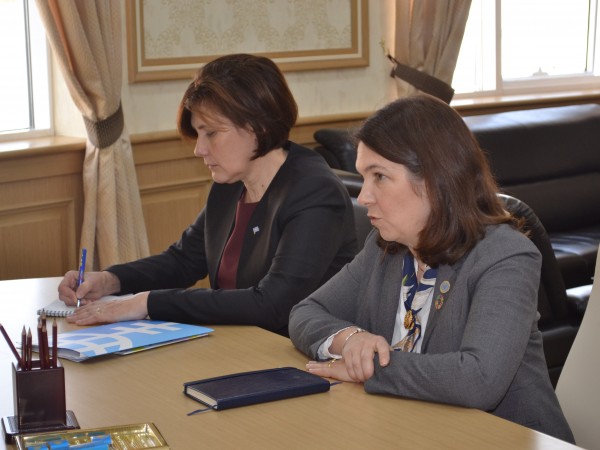 On March 3, 2017, there was a meeting between the Deputy Minister of Foreign Affairs of Turkmenistan V.Hadzhiev and the Director of "UN Women" Multi-country office in Central Asia Ms.Elaine Conkievich.
During the meeting the sides discussed the issues and prospects for further cooperation between Turkmenistan and the "UN-Women" in the area of ​​promoting gender equality. E.Conkievich informed the Deputy Minister of Foreign Affairs on the activities of "UN Women" at the regional and global levels, for the advancement of women in society and politics. Currently, in order to enhance bilateral cooperation, in cooperation with "UN Women," the sides develop country program "Enhancing gender equality and the empowerment of women in Turkmenistan for 2018-2020 years".
During the talks, it was stressed that on January 22, 2015 National Plan of Action on Gender Equality in the 2015-2020 as a tool for the further promotion of gender equality, aimed at creating the necessary conditions for the further expansion of women's participation in all spheres of life of the state and society has been approved by the President of Turkmenistan Gurbanguly Berdimuhamedov.
The parties also noted that Turkmenistan attaches great importance to close cooperation with the UN and other international structures that contribute to the successful implementation of the gender policy in the region.