The Prime Minister of the Republic of India has sent a letter to the President of Turkmenistan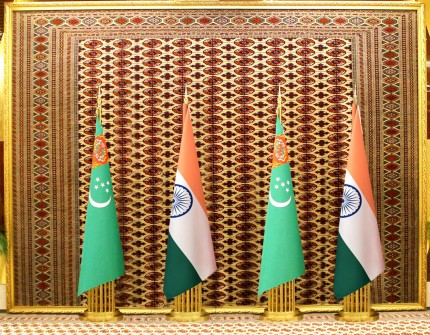 In a letter addressed to the President of Turkmenistan Gurbanguly Berdimuhamedov, the Prime Minister of the Republic of India Narendra Modi invites the Head of State to participate in the Republic Day celebrations and the "India-Central Asia" High Level Summit.
In his letter, Narendra Modi notes that India and Turkmenistan enjoy traditionally close historical and cultural linkages.
"I had the privilege of visit your beautiful country in 2015. Your visit to India in 2010 had provided a firm basis for the further development of India-Turkmenistan relations. Our bilateral and regional cooperation has been reinforced with the establishment of an India-Central Asia dialogue in 2019," emphasized the messsage.
The head of the Indian government also notes that the coming year, 2022, is significant in the calendar of India-Turkmenistan relations as it marks the 30th Anniversary of the establishment of diplomatic relations between the two countries. According to him, this date assumes particular importance as it follows the historic milestone of the 30th Anniversary of the Independence of Turkmenistan.
Narendra Modi notes that next year will also be historic for India, when the 75th anniversary of India's Independence will be celebrated.
"I would like to extend to you a warm invitation to visit India as a Guest of Honor at our Republic Day celebrations in New Delhi on January 26, 2022. We would also be honored to receive a contingent from your Armed Forces to participate in our Republic Day parade," the letter says.
In addition, the message emphasizes that India sees Central Asia as part of its near and extended neighborhood and is committed to a strong and vibrant partnership with the region.
Narendra Modi in his letter also proposes to convene an "India-Central Asia" Summit at Leader's level to discuss collective approaches to the common challenges in the region.