The VIII International Gas Congress began its work in Turkmenistan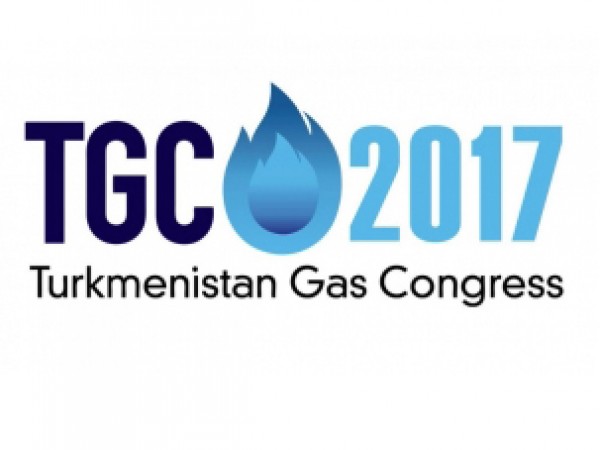 On May 23, 2017, the 8th International Gas Congress (TGC-2017) and an industry-specific exhibition commenced its work in the Avaza National Tourism Zone. The organizers of a large specialized forum were the State Concern "Turkmengaz" and the Chamber of Commerce and Industry of Turkmenistan.
More than 300 delegates from 36 countries of the world arrived in Turkmenistan to participate in the current forum. Among them are heads of the largest oil and gas, service and consulting companies, representatives of relevant ministries and departments, authoritative international organizations, innovation centers, research and design institutes, and mass media.
The opening ceremony of the exhibition was held in the morning, attended by government members, leaders and leading experts of the oil and gas industry, heads of diplomatic missions and missions accredited in Turkmenistan, and representatives of the media.
The delegates and guests of the forum got acquainted with the exhibition exposition demonstrating the perspective directions of development of the gas industry of Turkmenistan based on the wide introduction of the latest achievements of world science and technological progress in production.
In the afternoon the VIII International Gas Congress of Turkmenistan started its work in the conference hall of the Berkarar Hotel. The first plenary session was devoted to the main trends in the development of the global gas market and the growing role of our country in the global energy space. The professional interest of the guests of the forum was caused by speeches of the representatives of the structural subdivisions of the fuel and energy complex of Turkmenistan, who acquainted potential partners with the key aspects of the energy strategy.
During the congress, information was provided on the preparation of the Energy Charter Forum "Towards a multilateral framework agreement on the transit of energy resources", which will be held in Ashgabat in late May. The high-level representative conference is called upon to continue the international dialogue in such strategically important direction as the formation of a new architecture of global energy security that is an integral factor of universal sustainable development.
On May 24, the VIII International Gas Congress will continue its work. Within its framework, bilateral meetings of the heads of Turkmenistan's oil and gas complex with foreign partners will be held.