A meeting with the Deputy Adviser on National Security of India was held at the Ministry of Foreign Affairs of Turkmenistan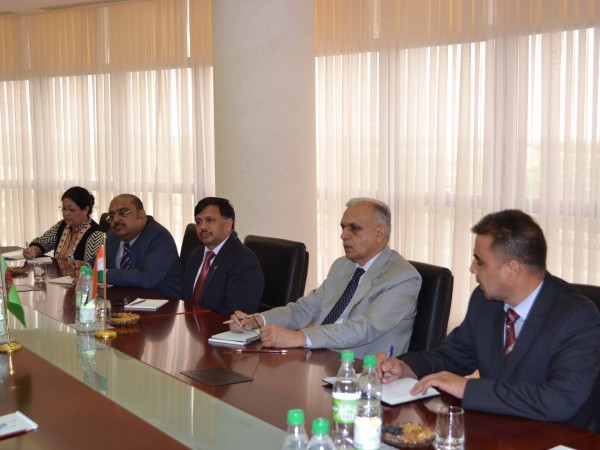 On May 29, 2017, a meeting was held at the Ministry of Foreign Affairs of Turkmenistan with the Deputy National Security Adviser and the Secretary of the Government of India, Dr. Arvind Gupta, who arrived in Ashgabat on a working visit.
During the meeting, the participants exchanged views on a number of key issues of regional and international character. The most important vector of Turkmen-Indian economic relations is the partnership in the fuel and energy sector, where a special role is assigned to the construction of the transnational gas pipeline Turkmenistan-Afghanistan-Pakistan-India (TAPI). The Indian side stressed that the implementation of this project is an example of the strategic vision of the participating countries, and for India is still a chance to diversify its sources of energy supply.
During the talks, the parties analyzed the current situation with security in the region. Security challenges such as extremism, migration, regional stability and security, cooperation in the field of cyber security, combating illicit drug trafficking and smuggling have also been discussed.