Conference dedicated to the International Day of Neutrality took place in Ankara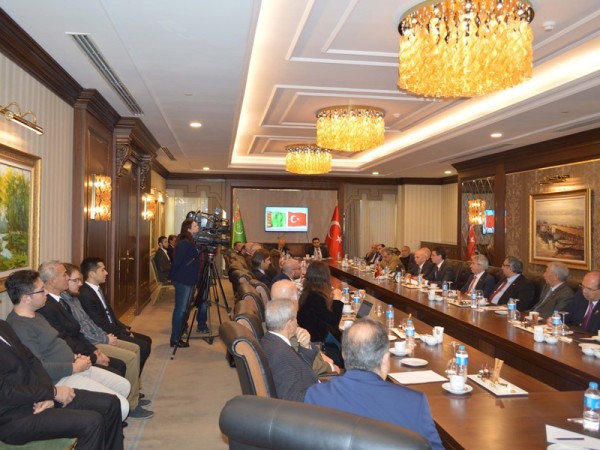 On November 30, 2017, the Embassy of Turkmenistan in the Republic of Turkey held a conference in Ankara dedicated to the International Day of Neutrality.
The conference was attended by representatives of the Grand National Assembly, diplomatic corps, Turkmenistan-Turkey friendship society, professors and teachers of higher educational institutions and mass media.
Participants received comprehensive information on the history and development of the policy of the neutrality of Turkmenistan. Statements underlined that the status of positive neutrality of Turkmenistan contributes to the strengthening of security and peace in the region, as well as the active position of Turkmenistan in developing friendly and mutually beneficial relations with countries of the region and the world.
The United Nations Regional Center for preventive diplomacy for Central Asia established by the initiative of Turkmenistan and with the support of all Central Asian countries and the international community in the city of Ashgabat, has an important role in addressing important regional issues, in combating domestic and transnational challenges and threats.
It was also noted that on February 2, 2017, the UN General Assembly adopted the resolution "International Neutrality Day" and on this basis the International Neutrality Day will be celebrated on 12 December for the first time in world history.
Participants also stressed importance of the adoption of the UN General Assembly resolution "the Role of the Regional Centre of the United Nations for preventive diplomacy in Central Asia" put forward by Turkmenistan and adopted on November 17, 2017 with co-sponsorship of 57 countries.