Meeting on expanding the legal framework of intellectual property in Turkmenistan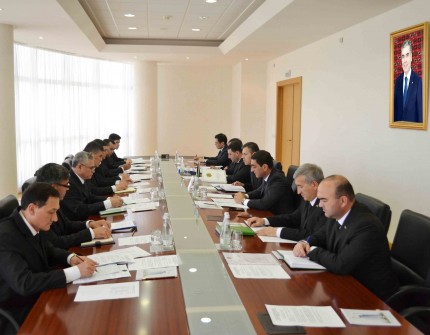 On May 22, 2020, a working meeting was held in the building of the Ministry of Foreign Affairs of Turkmenistan to expand the legal framework of intellectual property in our country.
The meeting was attended by the heads and representatives of the the Mejlis of Turkmenistan, Ministry of Foreign Affairs of Turkmenistan, the Ministries of Finance and Economics, Education, Culture, Adalat (Justice) and other relevant departments.
During the meeting, the need was noted for the development of cooperation with specialized agencies of the United Nations, in particular the World Intellectual Property Organization (WIPO) in implementing the tasks set by the President of Turkmenistan to introduce modern technologies and innovations in all sectors of the national economy.
The participants emphasized the importance of expanding cooperation with WIPO by joining some of its documents to implement our country's intellectual property policy in accordance with international standards and modern requirements.
In this regard, in order to expand the legal framework for cooperation between Turkmenistan and WIPO, issues of joining the Treaty on Facilitating the Access of Blind People and Visually Impaired or Other Disabled Persons with Printed Information to Published Works (Marrakesh Treaty) and the Convention on the Protection of Rights of the performers, producers of phonograms and broadcasting organizations (Rome Convention) were widely discussed.