Meeting of the President of Turkmenistan with the President of the Republic of Azerbaijan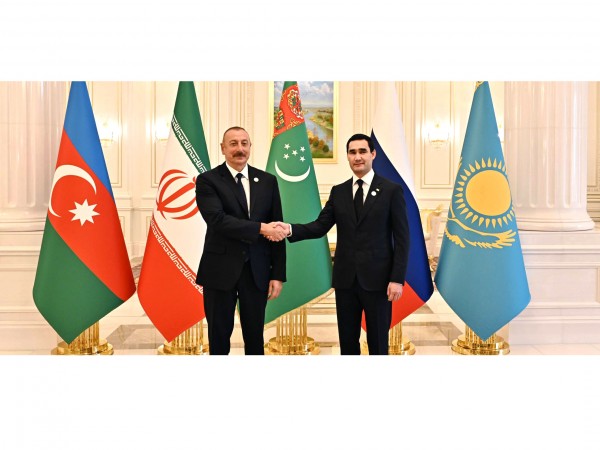 Today, on June 29, President of Turkmenistan Serdar Berdimuhamedov at the Arkadag Hotel met with President of the Republic of Azerbaijan Ilham Aliyev, who arrived in our country to participate in the VI Summit of the Heads of the Caspian States.
Having warmly greeted each other, the interlocutors expressed their satisfaction with the opportunity to discuss in a personal conversation the priority issues of interstate dialogue, which marks 30 years since its establishment this year. As noted, the Turkmen-Azerbaijani partnership, based on the principles of equality and mutual benefit, today received a qualitatively new content.
Stressing that our country cherishes good relations with its closest neighbors, President Serdar Berdimuhamedov reaffirmed the desire to build up fruitful cooperation for the benefit of the two fraternal peoples, primordially linked by a cultural and historical community.
During the exchange of views on the prospects for interstate dialogue, the interlocutors noted with satisfaction the existence of a huge potential for strengthening cooperation in various areas. In this context, the heads of Turkmenistan and Azerbaijan identified the trade and economic sphere, fuel and energy, transport and communication sectors, agriculture, textile industry, chemical industry and others among the priority vectors of bilateral relations.