Presentation of credentials of the Ambassador of Estonia to Turkmenistan
On December 8, 2022, the Chairman of the Mejlis of the Milli Gengesh of Turkmenistan G.Mammedova received credentials from the Ambassador Extraordinary and Plenipotentiary of the Republic of Estonia to Turkmenistan (with residence in Astana) Toomas Tirs.
The Estonian diplomat conveyed warm greetings and best wishes from the leadership of his country to President Serdar Berdimuhamedov, as well as the people of Turkmenistan, assuring that he would make every effort to further strengthen the Turkmen-Estonian relations. .
During the meeting, the Ambassador of Estonia got acquainted with the main directions of the state policy of Turkmenistan, as well as the socio-economic transformations being implemented in our country.
Along with this, the diplomat was informed about the legislative activities of the Mejlis of the Milli Gengensh of Turkmenistan.
The interaction of countries within the framework of international organizations was noted. The parties also touched upon issues of cooperation in trade, economic, transport and communication, cultural and humanitarian spheres.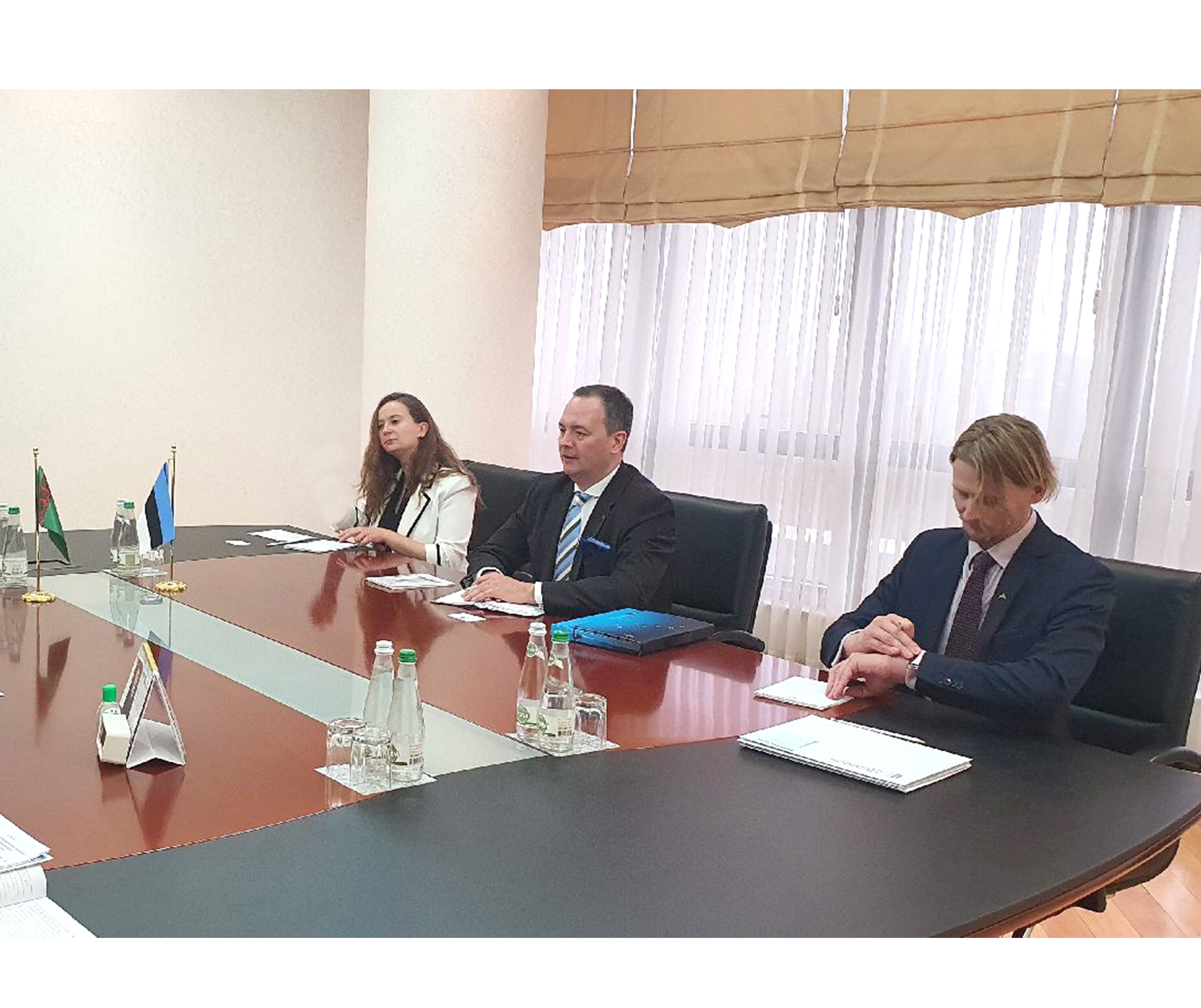 Prior to that meeting, the Ambassador of Estonia Toomas Tiers met with the Deputy Minister of Foreign Affairs of Turkmenistan V.Hajyyev, during which copies of his credentials were presented.
The diplomats discussed the development of relations between Turkmenistan and the European Union, in particular, the interaction of the two countries within the EU.
Speaking about the strengthening of cooperation between the foreign ministries of the two countries, the expediency of expanding the legal framework was expressed.
During the meeting, an interested exchange of views took place on establishing partnerships in the field of transport, including via transport and transit corridors. Energy, digitalization and cybersecurity were identified as promising areas.