More than 500 journalists from 82 countries cover V Asian Games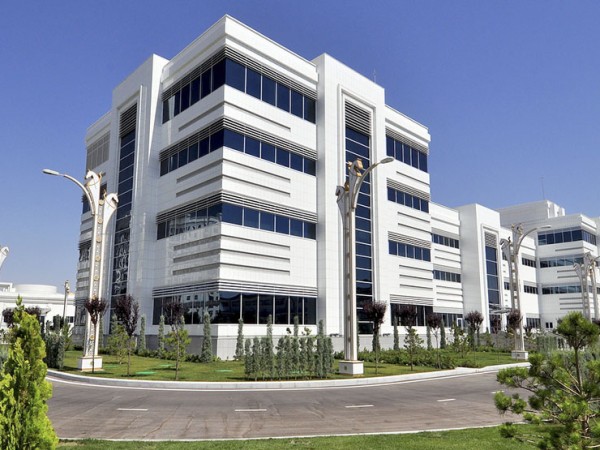 More than 500 foreign journalists work in these days in Turkmenistan, promptly covering the course of the V Asian Indoor and Martial Arts Games. For the representatives of the foreign press in the Media Center of the Olympic town all conditions for fruitful and efficient work were created. At the disposal of the accredited journalists at the competitions - the best modern technology, they are provided with a connection with the editions of their media and comfortable working premises.
The Center for International Broadcasting and the Press employs 537 journalists from 82 countries who have uninterrupted access to various communication channels and cover the Games of Ashgabat 2017 in real time frame.
The main information site of the Olympic town is located in a 4-storey modern building, which is equipped with separate recording and interviewing studios, where journalists can record quality video clips with the participants of the Games, and in a comfortable atmosphere ask them questions of interest to viewers. Hardware and various support facilities for employees of TV and radio companies, newspaper offices, magazines and news agencies are equipped with modern technical means that allow instantly sharing the information received with their audience in video, photo, sound and text formats.
On the first floor of the Center - a hall for press conferences for 260 seats, in which throughout the Games there are being held various meetings with high-ranking guests, athletes and their coaches.
On the second floor of the Media Center are offices for 98 people. At the same level - hardware technical control, where specialists can monitor the correspondence of transmissions to production quality standards, hardware distribution of signals and central hardware.
On the third floor - media openings for 98 people, server hardware data center, technical rooms. On the 4th floor there is a studio for recording interviews, next to the studio equipment room and a meeting room.
In addition, on the territory of the Olympic town there are mobile television stations that can shoot high-quality video and broadcast it from anywhere.
The media center has great technological capabilities and innovative resources. All stages - from the collection, storage, processing of information to modeling programs and decision-making in the operational equipping of the events of the V Asian Games are built on the basis of the latest achievements of the broadcasting industry.
As we can see today, all the results of the Games of the Ashgabat 2017 are instantly appearing in Internet publications, their events are broadcasted by television and radio channels, text translations are carried out in real time. Representatives of the foreign press underline the high organizational level and technical equipment of the V Asian Indoor and Martial Arts Games.