The eleventh «Central Asia - Republic of Korea Cooperation Forum» took place in Seoul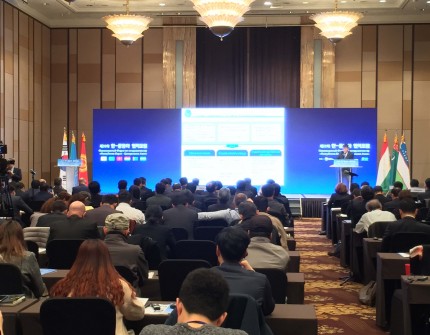 From November 6 to November 7, 2018, the eleventh «Central Asia-Republic of Korea Cooperation Forum» on the level of Deputy Foreign Ministers took place in Seoul. The Turkmen delegation at the Forum was headed by the Deputy Minister of Foreign Affairs of Turkmenistan.
As part of the Forum, further steps were taken to develop cooperation between the countries of Central Asia and the Republic of Korea in the trade-economic and cultural-humanitarian fields, enhance exchanges between businessmen and support joint business projects.
The program of the Forum also included issues of efficient use of water resources and opportunities for cooperation in this direction. The Turkmen delegation presented information on the ongoing work to save the Aral Sea. As is known, Turkmenistan is the Chairman of the International Fund for Saving the Aral Sea in the period 2017-2019.
As part of the visit of the Turkmen delegation to the Republic of Korea, bilateral political consultations between the foreign ministries of the two countries at the level of deputy ministers were also held. During the consultations, a wide range of bilateral issues had been discussed.
In addition, a meeting was held with the Executive Director of the Secretariat of the Cooperation Forum, Mr. Kim Song Ying, working meetings with leaders of Korean companies, as well as other official negotiations.