Turkmenistan and France set priorities for mutually beneficial cooperation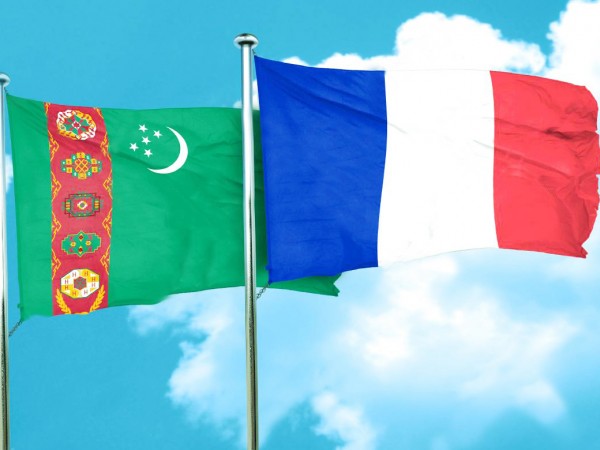 On April 15, 2019, the third meeting of the Intergovernmental Turkmen-French Commission for Economic Cooperation was held in the conference hall of the capital Yyldyz Hotel, at which the next tasks of building up the bilateral business partnership were discussed.
A representative delegation headed by State Secretary of the Ministry for Europe and Foreign Affairs of France Jean-Baptiste Lemoine arrived in Ashgabat to attend the meeting of the commission. The meeting was attended by leaders and representatives of a number of government agencies of both countries, including sectoral ministries and departments.
In their speeches, the co-chairs emphasized the role of the commission in the development of effective cooperation between Turkmenistan and France. Expressing gratitude to President Gurbanguly Berdimuhamedov and the Government of Turkmenistan for the warm welcome extended, the head of the French delegation noted that the results of the regular meeting would contribute to the expansion of interstate cooperation built on the principles of mutual benefit.
Having positively assessed the results of the work done on the implementation of the agreements reached earlier, the members of the commission discussed the issues of intensifying contacts in a number of areas. As part of the exchange of views, proposals were made to expand partnerships in the fuel and energy sector, in particular, in the field of gas production and processing, as well as in the fields of construction, transport, space and information technologies, development of entrepreneurship and services.
Noting the presence of enormous potential for the further development of fruitful trade and economic cooperation, the meeting participants expressed the need to coordinate efforts in these areas. In this context, the importance of organizing meetings between the business circles of the two countries was emphasized, which will facilitate the implementation of new joint projects.
The successful work in our country of the French companies Bouygues, Sifal, Vinci, Thales, Total and others testifies to the fruitfulness of the established ties. Currently, Bouygues is building in Ashgabat the International Congress Center, a fashionable hotel, administrative buildings of the State Commercial Bank Turkmenbashy and the Joint-Stock Commercial Bank Senagat.
Following the meeting of the Intergovernmental Turkmen-French Commission for Economic Cooperation, a protocol was signed.