Meetings of the Turkmen delegation in Geneva on enhancing cooperation with the WTO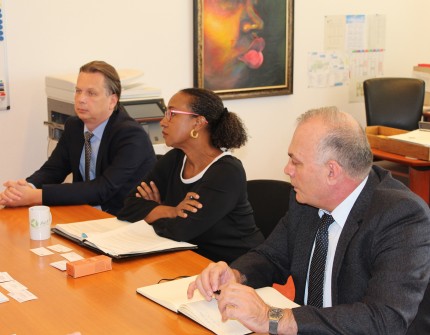 On September 6, 2019 in Geneva, the Swiss Confederation, the delegation of Turkmenistan met with the representatives of international organizations and structures specializing in the development of international trade and economic cooperation between the countries. The meetings were organized as part of the continuation of work to enhance cooperation between Turkmenistan and the World Trade Organization.
In this context he delegation of Turkmenistan had held negotiations with the representatives of the WTO, the UN Conference on Trade and Development (UNCTAD), the International Trade Center (UNCTAD and WTO Technical Cooperation Agency) and the United Nations Economic Commission for Europe.
As is known, on 15th of July, 2019 the composition of the Government commission for studying the issues, connected with the membership of Turkmenistan to the World Trade Organization was approved by the Resolution of the President of Turkmenistan.