Meeting with the delegation of the Arab Republic of Egypt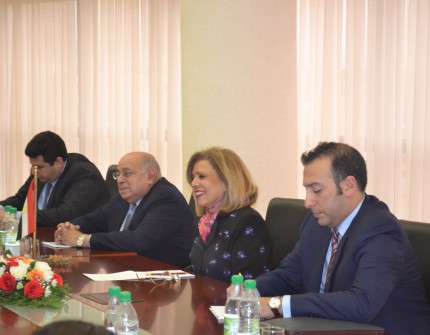 On January 27, 2017 at the Ministry of Foreign Affairs of Turkmenistan there was a meeting with a delegation of the Arab Republic of Egypt headed by the Chairwoman of the "Women in the foreign policy", the former Minister for Family and Population of Egypt Mrs. Moushira Khattab, who is a candidate for the African region for the position of UNESCO Director General.
During the talks the sides exchanged views on promising areas of partnership, designating among them scientific-educational and cultural spheres, cooperation in the field of preservation of historical and architectural monuments testifying to the significant contribution of the Turkmen people in the development of world civilization, and also discussed the preservation and promotion of the unique historical and cultural heritage of the Turkmen people.
The parties also noted that today Turkmenistan continues its activities in the preparation of a number of initiatives and proposals for inclusion in the UNESCO World Register not only of new historical and cultural values, but also the unique natural features of our country.