The Turkmen-Georgian consultations on consular issues were held in the Ministry of Foreign Affairs of Georgia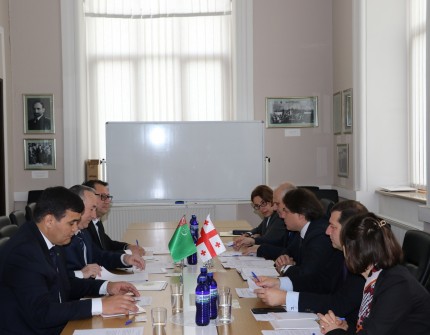 The Turkmen-Georgian consultations on consular issues on the level of the heads of the consular services of the foreign policy agencies of the two countries were held on November 1, 2019 in Tbilisi.
During the consultations, the parties discussed in detail a number of consular issues presenting mutual interest, the legal status of Turkmen citizens in Georgia and Georgian citizens in Turkmenistan, issues of Turkmen students studying in Georgia and others.
According to the agenda, the parties also considered issues of further development of cooperation and exchange of experience between the State Migration Service of Turkmenistan and the migration authorities of Georgia.
The consultations were carried out in traditionally friendly and trustworthy atmosphere peculiar to Turkmen-Georgian relations. Upon completion of bilateral consultations, the Protocol on Consular Consultations between Turkmenistan and Georgia was signed.