Collaboration of Turkmenistan with the International Organization for Migration strengthens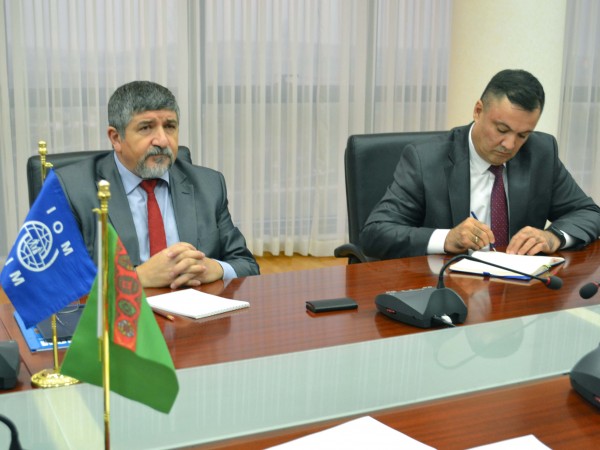 On November 18, 2019, the meeting was held in the Ministry of Foreign Affairs of Turkmenistan with the Regional Coordinator of the International Organization for Migration, Chief of IOM Missions in Kazakhstan, Kyrgyzstan, Turkmenistan and Uzbekistan Mr. Zeynal Hajiyev.
During the talks, the parties discussed the priority vectors of cooperation between Turkmenistan and the International Organization for Migration, including the implementation of joint plans and preparation of the programs for 2020. In the light of internationals realities and challenges, the necessity of coordinated actions aimed at the resolution of global migration issues, including the assistance to the migrants in emergency situations, as well as prevention and countering of human traffic were stated. Also the efficiency of cooperation in the international formats including the Global Compact on Migration was discussed.
The parties spoke about the vital initiatives of Turkmenistan in the area of assistance to migrants and stateless persons. The necessity of further holding of special trainings and seminars with the involvement of international experts was stated. The parties expressed hope for further development of international cooperation in the area of migration.