Meeting of technical groups in the framework of the "Istanbul Process" held in Ashgabat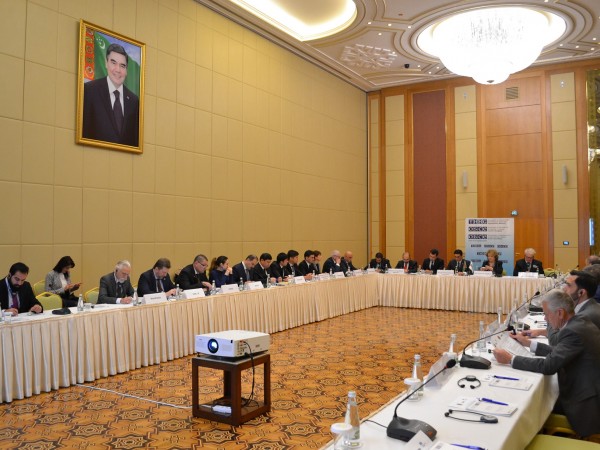 On November 29, 2019, the meeting of the technical groups on the Confidence Building Measures – Regional Infrastructure of the member states of the "Istanbul Process" on cooperation on Afghanistan was held in the hotel "Yildiz" of Ashgabat.
The heads and representatives of the Ministry of Foreign Affairs of Turkmenistan, OSCE Centre in Ashgabat, authorized representatives of the "Istanbul Process" participating states, as well as the international organizations supporting the given initiative took part in the session. The meeting was organized in assistance of the OSCE Centre in Ashgabat.
During his speech, the Deputy Minister of Foreign Affairs of Turkmenistan V.Hajiyev noted that namely the infrastructural projects serve as the determining factor for security and stability in Afghanistan. On the national level, special attention is paid to the implementation of such projects as the construction of Turkmenistan-Afghanistan-Pakistan-India gas pipeline, Turkmenistan-Afghanistan-Tajikistan railway and Turkmenistan-Afghanistan-Pakistan power transmission line.
During the meeting, the participants considered the unfolding of projects and agreements, exchanged views on current state of affairs in the region and agreed to continue the activities aimed at the attainment of the main goal of the "Istanbul Process" – further promotion of regional cooperation, economic and political collaboration with the focus on Afghanistan through the dialogue and confidence building measures.