Prospects of Turkmen-Romanian cooperation have been discussed at the Ministry of Foreign Affairs of Turkmenistan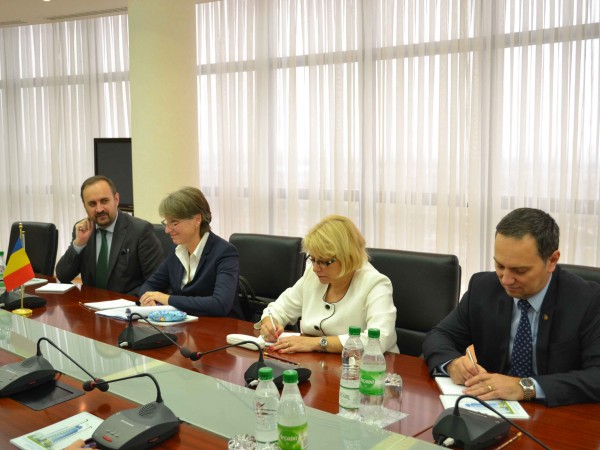 On December 4, 2019, a meeting was held at the Ministry of Foreign Affairs of Turkmenistan with the delegation of Romania led by the Director General of the Office for Relations with Eastern Neighborhood Countries of the Ministry of Foreign Affairs of Romania, Ms. Adriana Stanescu.
At the beginning of the meeting, noting the successful consultations at the level of the heads of the structural divisions of the Foreign Ministries of the two countries on cooperation in the fields of transport and energy, the parties noted with satisfaction the positive dynamics in the development of bilateral relations. The parties also discussed issues of cooperation within the framework of international organizations.
During the meeting, issues of expanding relations in the political, trade-economic and cultural-humanitarian spheres were discussed. The parties paid special attention to the issues of the project of creating an international transport route of the Caspian Sea-Black Sea. The parties also agreed to explore the possibilities of organizing high-level visits during 2020 and the visit of Romanian parliamentarians to Turkmenistan in the first half of 2020.