The delegation of Turkmenistan had a meeting with the Director General of the International Organization for Migration A.Vitorino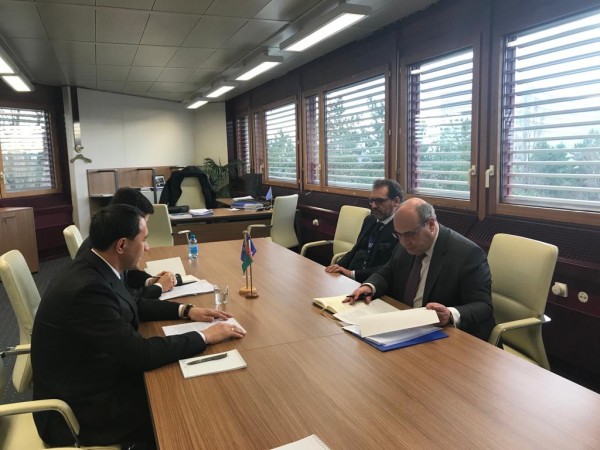 On December 17, 2019, within the framework of the First Global Refugee Forum, a delegation headed by the Chairman of the State Migration Service of Turkmenistan had a meeting with the Director General of this organization Antonio Vitorino in the Central Building of the International Organization for Migration (IOM).
During the meeting, the parties noted the positive practice of cooperation between Turkmenistan and IOM. It was especially noted that the issues of ensuring the rights of refugees and stateless persons, combating trafficking in human beings are considered by Turkmenistan as priority areas of cooperation with reputable international organizations.
The parties also discussed the importance of the National Action Plan of Turkmenistan to Combat Trafficking in Human Beings for 2020-2022.
In addition, during the negotiations it was noted that in our country systematic work is being done to eradicate statelessness and the corresponding National Action Plan for 2019-2024 was adopted.
Noting the importance of the work being carried out in Turkmenistan in the field of reducing and preventing statelessness, it was noted that Turkmenistan remains loyal to its obligations to resolve issues with refugees, stateless persons and migrants at the national and international levels.
The sides also exchanged views on the implementation of the regional Advance Passenger Information system (API) project.