Cooperation issues between Turkmenistan and the International Organization for Migration discussed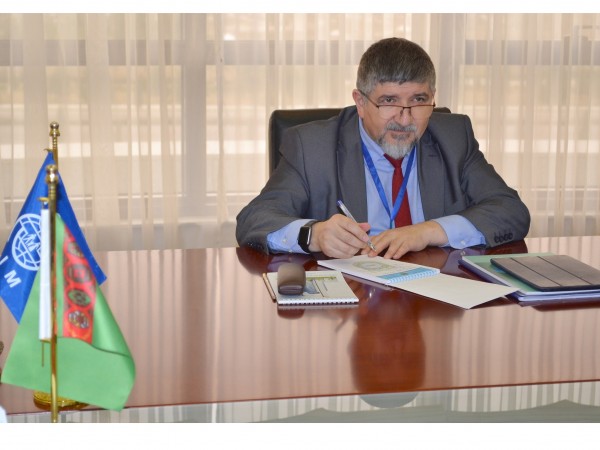 On the 17th of February 2020, Minister of Foreign Affairs of Turkmenistan R.Meredov had a meeting with IOM Regional Coordinator for Migration for Central Asia, Head of IOM Missions in Kazakhstan, Kyrgyz Republic, Turkmenistan and Uzbekistan Zeynal Hajiyev.
During the meeting, the parties noted the high level of cooperation between Turkmenistan and IOM in the context of resolving the current and potential migration issues. The joint efforts in the area of combatting the human trafficking, emergency response, including the diminishing of the risks of natural disasters were discussed. The effectiveness of technical cooperation was underlined.
The parties reiterated the active participation of the representatives of Turkmenistan and IOM in the international forums, seminars and trainings aimed at further strengthening of measures on regulating the migration, development of international cooperation, including the search for practical resolutions of the migration problems and provision of the humanitarian aid to the those in need.
Also, the parties considered the process of implementation of joint projects and stated the significance of the National Action Plan of Turkmenistan on Countering the Human Trafficking for the period of 2020-2022 approved in December last year.