A telephone conversation took place between the President of Turkmenistan and the President of the Republic of Tatarstan of the Russian Federation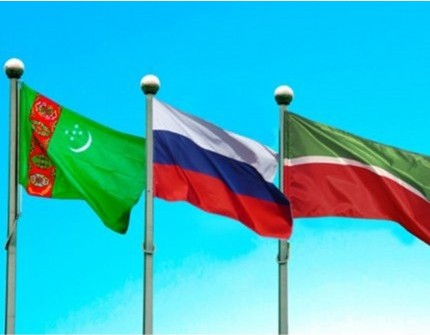 On April 2, 2020, a telephone conversation took place between President of Turkmenistan Gurbanguly Berdimuhamedov and President of the Republic of Tatarstan of the Russian Federation Rustam Minnikhanov.
Warmly welcoming the leader of the largest region of Russia, the head of the Turkmen state congratulated him on the past holiday - International Day of Novruz and addressed the wishes of prosperity to the people of fraternal Tatarstan. As was emphasized, in the framework of the development of the strategic Turkmen-Russian dialogue, great importance is attached to strengthening cooperation with the constituent entities of the Russian Federation, including the Republic of Tatarstan, with which our country has long-standing relations based on the historical, cultural and spiritual commonality of the two peoples.
The established high level of trust is a solid basis for expanding effective partnership in various fields. Confirming the willingness of the parties to further intensify cooperation in a wide range of areas, the interlocutors discussed steps to advance agreements reached earlier.
The parties also noted the importance of building contacts in the cultural and humanitarian sphere. In this context, the Turkmen leader expressed gratitude for the care shown to students studying in higher educational institutions of Tatarstan.
The interlocutors also discussed the situation associated with the coronavirus pandemic, which has a negative impact on the global economy, and in this context - the production of medical supplies to prevent its spread.
In conclusion, Presidents Gurbanguly Berdimuhamedov and Rustam Minnikhanov exchanged good wishes.