Spring Exhibition-Fair held in Bucharest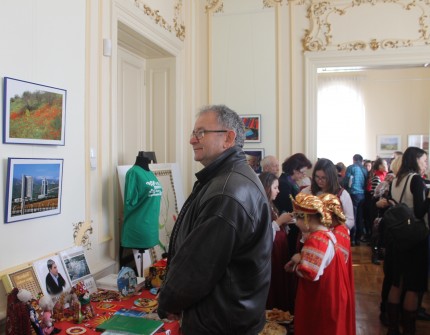 On February 18, 2017 the Turkmen Embassy in Bucharest together with the embassies of the CIS countries, with the assistance of the Ministry of Culture and national identity of Romania organized the annual exhibition-fair under the motto "We meet with the spring together". Every country in the framework of the exhibition organized its national stand.
The exhibition was attended by the representatives of the Romanian ministries and agencies, the diplomatic corps, public figures, residents of Bucharest, representatives of the media, as well as students from Turkmenistan studying in Bucharest universities.
Embassy of Turkmenistan's stand was decorated with colorful photos of Turkmenistan, hand rugs, national attire, national musical instruments, handicrafts and embroidery, as well as the scientific works of the President of Turkmenistan and other publishing materials about Turkmenistan. Also, a special stand dedicated to V Asian Indoor and Martial Arts Games was organized.
The visitors of the stand of the Embassy of Turkmenistan were offered the Turkmen national dishes.