The head of MFA of Turkmenistan noted the importance of rebuilding trust in the world politics and uphold the culture of respectful dialogue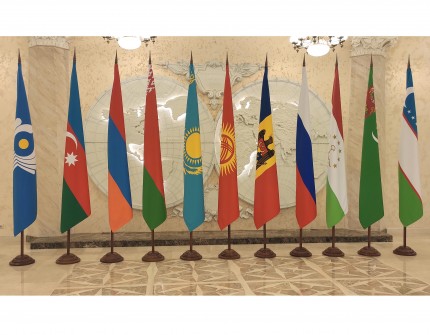 At the meeting of the Foreign Ministers' Council of the Commonwealth of Independent States held on the 2nd of April 2021, a constructive exchange of views took place on the prospects of short-term and long-term cooperation.
In his speech, the Minister of Foreign Affairs of Turkmenistan R.Meredov presented the vision of the Turkmen side on the ways of strengthening collaboration in the framework of the CIS, as well as touched upon the regional and international agenda. The Minister spoke about the significance of reestablishing international-legal norms and the necessity of adhering to the UN Charter in interstate relations.
In this regard, the timeliness and usefulness of the initiative of the President of Turkmenistan Gurbanguly Berdimuhamedov on proclaiming the year 2021 as the International Year of Peace and Trust fixed by the relevant Resolution of the UN General Assembly in 2019 was highlighted.
It was stated that Turkmenistan is working on the UN Code of Practice for efficient application of the principles of neutrality during settlement of international issues. This implies the use of peacebuilding neutrality instrument for the prevention of the escalation of conflicts and creation of preconditions for their resolution by peaceful, political-diplomatic means.
The Minister has called to practical cooperation on the given matters and other issues posing mutual interest.