A number of significant issues were discussed at the Turkmen-Japanese political consultations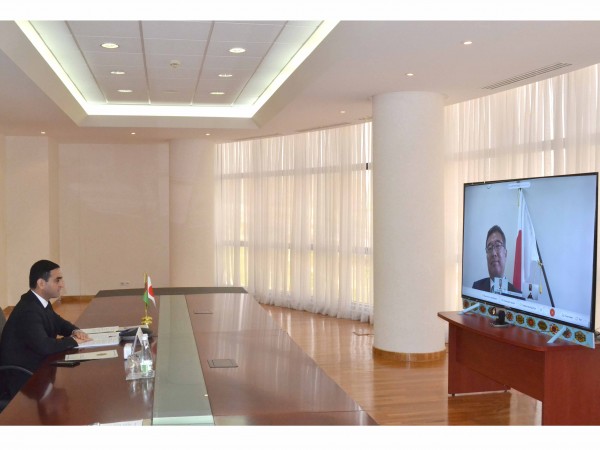 Today, on 8 April 2021, the Turkmen-Japanese political consultations between the Ministries of Foreign Affairs of two countries were held via videoconferencing.
The Turkmen side was headed by the Deputy Minister of Foreign Affairs of Turkmenistan Vepa Hajiyev, while the Japanese side was led by the Deputy Director-General of the European Affairs Bureau of the MFA of Japan, Deputy Assistant Minister Tokuda Shuichi.
During the talks, the parties noted with satisfaction the positive dynamics of the development of Turkmen-Japanese relations in political-diplomatic, trade-economic and cultural-humanitarian vectors. The interest of two countries in arranging the mutual visits on the highest level was expressed. The efficiency of inter-parliamentary cooperation was noted.
The parties highly appraised the partnership between the external policy agencies of the two countries that positively reflects on the regional cooperation, as well as on the collaboration within the international structures, primarily the United Nations. An exchange of views took place on the regional and international agenda.
Special emphasis was made on trade and economic cooperation. The current projects and issues related to their implementation were considered. The positive experience of cooperation in the oil and gas, gas chemical fields, power industry, transport and others was underlined. In this regard, the importance of the Turkmen-Japanese and Japanese-Turkmen Committees on Economic Cooperation were noted that facilitate the promotion of mutually beneficial partnership.
The parties also discussed the key aspects of cultural-humanitarian relations. The efficiency of the contacts in the area of science, education and medicine was highlighted.