The President of Turkmenistan will take part in the World EXPO 2020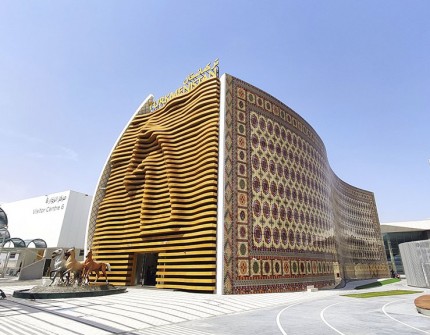 Today, On October 9, President of Turkmenistan Gurbanguly Berdimuhamedov started his working visit to the United Arab Emirates to participate in the opening ceremony of the National Day of Turkmenistan at the World EXPO 2020, which is taking place in the city of Dubai.
High-level bilateral meetings will also be held as part of the working visit of the President of Turkmenistan.
Signing of bilateral documents is also planned.
On the Turkmen national pavilion, videos demonstrating the achievements of Independent and Neutral Turkmenistan are being shown. With the help of interactive holograms, the Turkmen pavilion tells about international events organized by the country. Through the videos, participants and visitors have the opportunity to immerse themselves in the achievements of the country in the areas of transport, construction, healthcare and sports. One can see the movement and growth of a digital crop that reacts to touch, the splendor of the Akhal-Teke horse breed, and various interactive holograms. Also, accompanied by Akhal-Teke horses, the successes in the field of culture are demonstrated.
The second floor of the Turkmen pavilion host exhibitions of different ministries and departments of the country. Original Turkmen products and souvenirs also decorate the Turkmen pavilion.