The issues of mutually beneficial partnership of Turkmenistan with the European Union were considered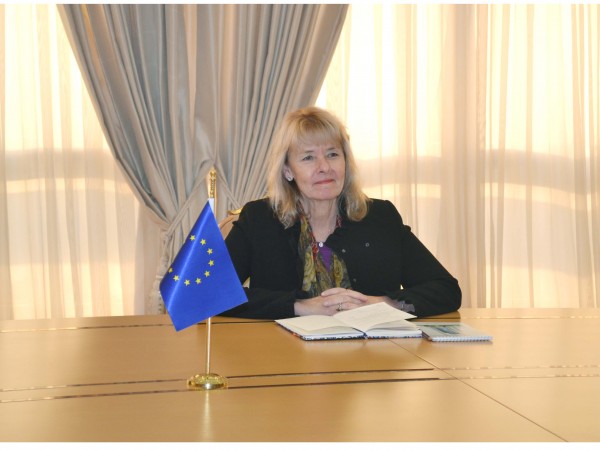 Today, on December 10, a meeting was held at the MFA between the Deputy Chairman of the Cabinet of Ministers, Minister of Foreign Affairs of Turkmenistan Rashid Meredov with Special Representative of the European Union for Central Asia, Ambassador Terhi Hakala, who came to Ashgabat for participation in the International Conference "Peace and Trust Policy – Basis of International Security, Stability and Development".
During constructive meeting it was confirmed serious focus of Turkmenistan for further expansion of cooperation with the European Union. In this connection, it was noted the need of further development of political-diplomatic, trade-economic and cultural-humanitarian partnership of Turkmenistan with EC.
In this context, it was highlighted efficiency of the existing mechanisms of interaction, namely "European Union-Turkmenistan" Joint Committee, Inter-Parliamentary Dialogue, Human Rights Dialogue, Consultative meetings between foreign policy agencies on separate issues of cooperation, as well as cooperation in the "European Union-Central Asia" format.
In the course of the meeting it was underlined good practical result of the implementation of regional projects on the whole range of interaction: security, sustainable development and humanitarian block. In this regard, fighting cybercrime, measures for strengthening of information and biologic security are highlighted as perspective spheres of collaboration.