Telephone conversation between the President of Turkmenistan and the Prime Minister of Japan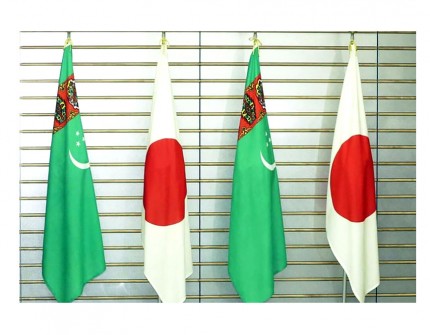 On April 13, 2022, a telephone conversation took place between President of Turkmenistan Serdar Berdimuhamedov and Prime Minister of Japan Fumio Kishida.
At the beginning of the conversation, the head of the Japanese Government warmly congratulated President Serdar Berdimuhamedov on his convincing victory in the elections, wishing him great success in his work at the highest state post.
Expressing confidence in continuing the course towards strengthening the multifaceted bilateral dialogue, Prime Minister Fumio Kishida congratulated the head of the Turkmen state on the 30th anniversary of the establishment of diplomatic relations between Turkmenistan and Japan.
Sincerely thanking for the congratulations and good wishes, the President of Turkmenistan stressed that he highly appreciates the established Turkmen-Japanese relations and attaches particular importance to the further development of cooperation, which is traditionally based on the principles of long-term friendship, trust and mutual understanding.
In this regard, the Head of the Turkmen state also congratulated his colleague and, in his person, all the friendly people of Japan on a significant anniversary, stating with satisfaction that significant progress has been made in expanding mutually beneficial relations over 30 years.
Today, our countries are fruitfully interacting not only in a bilateral format, but also within the framework of international structures, as evidenced by the mutual support of important initiatives and proposals to ensure peace, stability and sustainable development on the planet.
President Serdar Berdimuhamedov and the Prime Minister of Japan were unanimous in their opinion that our countries were successfully cooperating within the framework of the "Central Asia + Japan Dialogue", which is an important platform for discussing topical issues of constructive partnership.
Expressing gratitude to the head of the Japanese Government for the invitation to take part in the fourth Asia-Pacific Water Summit, which will be held on April 23-24, 2022 in the city of Kumamoto, President Serdar Berdimuhamedov stressed that today the rational and efficient use of water resources is the main guarantee of sustainable and stable development.
At the end of the telephone conversation, President Serdar Berdimuhamedov and Prime Minister Fumio Kishida wished each other health and success, and peace, well-being and prosperity to the friendly peoples of the two countries.