The delegation of Turkmenistan took part in the regular meeting of the CIS Ministerial Council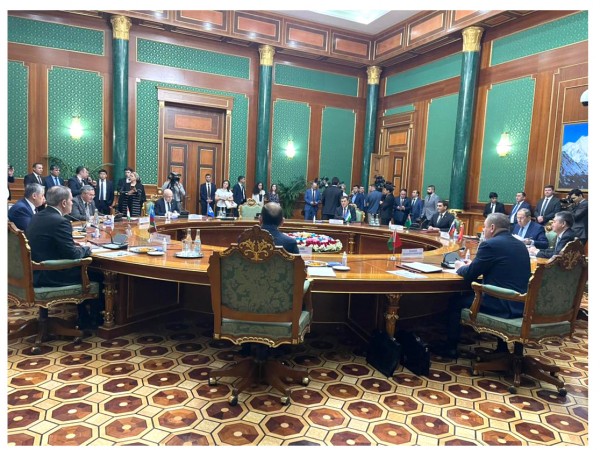 On May 13, 2022, a regular meeting of the Council of Ministers of Foreign Affairs of the Commonwealth of Independent States (CIS) was held in Dushanbe, Republic of Tajikistan.
At the meeting, the Turkmen delegation was headed by the Deputy Minister of Foreign Affairs of Turkmenistan Vepa Hajyiev.
During the current meeting, a thorough exchange of views took place on topical issues on the international agenda and interaction in the CIS format. The priorities of multilateral partnership in the field of political, trade-economic and cultural-humanitarian cooperation for the near future have been determined.
The participants considered draft decisions on the International Project "CIS Youth Capital", on the draft List of promising scientific projects corresponding to the priority areas of fundamental research of the member states of the Commonwealth of Independent States, on awarding the Diploma of the Commonwealth of Independent States, etc.
Voicing the priorities of the Turkmen side, the head of the delegation of Turkmenistan emphasized the constructive nature of cooperation between the parties in the arena of the Commonwealth, where there is a solid potential for joint implementation.
In this context, the intensification of partnership in the field of countering modern challenges, in particular, the consolidation of efforts aimed at strengthening cooperation in ensuring cybersecurity and biological security are highlighted as priority areas for effective cooperation.