Meetings of the Turkmen delegation with the leaders of the economic bloc of the government of Vietnam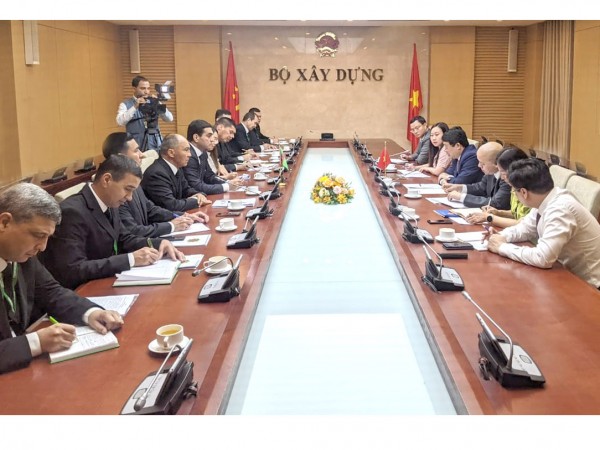 On June 28, 2022, meetings of the delegation of Turkmenistan headed by the Deputy Minister of Foreign Affairs V. Hajiyev with the leadership of the Ministry of Construction and the Ministry of Industry and Trade of the Socialist Republic of Vietnam were held in Hanoi.
During the talks, a detailed and interested exchange of views took place on a wide range of bilateral trade and economic cooperation. It was noted that there is a great potential for expanding and diversifying trade between the two countries, attracting investments from both the state and private business.
Among the priorities of the areas of cooperation, such areas as industry, agriculture, textiles, construction, and a number of others are highlighted. It was proposed to intensify the work of the relevant departments of the two countries in order to reach specific agreements. In this context, in particular, the proposal to establish a bilateral working group on cooperation in the construction sector was considered.