Turkmenistan and the International Labour Organization discussed issues of strengthening cooperation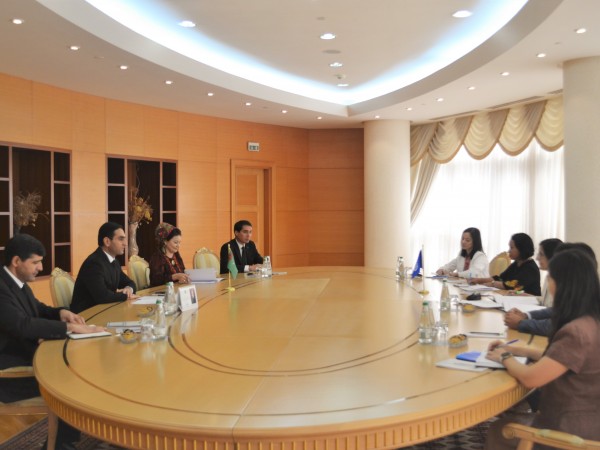 On September 15, 2022, a meeting was held in the building of the Ministry of Foreign Affairs of Turkmenistan between the Deputy Minister of Foreign Affairs Vepa Hajiyev and the delegation of the International Labour Organization, headed by the representative of the International Labour Standards Department, Ms. Deepa Rishikesh.
At the beginning of the meeting, the parties stated the high level of cooperation between Turkmenistan and the International Labour Organization for many years.
The issues of accession of Turkmenistan to the Conventions of the International Labor Organization were considered. It was emphasized, that Turkmenistan plans to study the issue of accession to international conventions and multilateral agreements, including international documents of the ILO.
With regard to national legislation, the Turkmen side expressed its gratitude to the ILO for the preparation of the comprehensive document "Legislative Reform in Turkmenistan: An Overview of Legislation Concerning Prevention and Prohibition of Forced Labor". All recommendations of this Review are subject to intradepartmental discussions between the relevant ministries and departments for implementation.
Regarding the organization of a visit to Turkmenistan by a mission of high-level ILO experts, the readiness of the Turkmen side to receive the delegation was confirmed and it was asked to inform convenient terms for the implementation of this mission.