The President of Turkmenistan received the Extraordinary and Plenipotentiary Ambassador of Georgia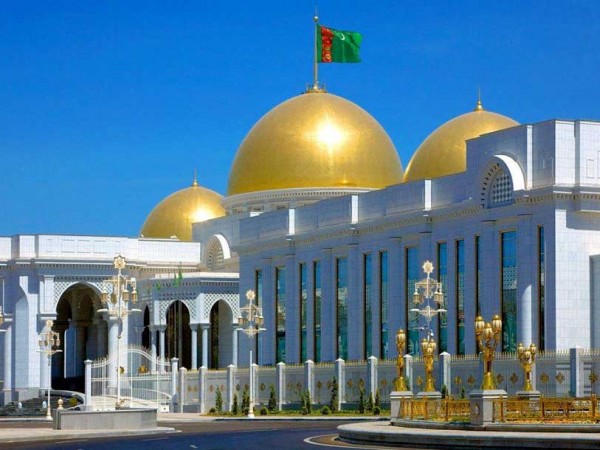 On October 26, 2022, President Serdar Berdimuhamedov received the newly appointed Ambassador Extraordinary and Plenipotentiary of Georgia to Turkmenistan Konstantin Sabiashvili, who presented his credentials to the head of state.
Expressing gratitude for the time devoted to the meeting, the diplomat conveyed warm greetings from the President of Georgia Salome Zurabishvili to the President of Turkmenistan. As emphasized, Georgia highly appreciates the foreign policy strategy pursued by the Turkmen state, based on the principles of positive neutrality, and is interested in strengthening productive bilateral ties.
Thanking for the kind words and congratulating the Ambassador of Georgia on his appointment to a responsible post, President Serdar Berdimuhamedov conveyed his best wishes to the top leadership of the friendly state.
Stressing that this year marks the 30th anniversary of the establishment of diplomatic relations between the two countries, the head of state reaffirmed Turkmenistan's commitment to further fruitful cooperation with Georgia, with which our country has long-standing ties of friendship.
In continuation of the meeting, President Serdar Berdimuhamedov and the diplomat discussed the current state and prospects for cooperation, which is successfully developing both in bilateral and multilateral formats, in particular, within the framework of the United Nations.
The topic of discussion was such a priority area of ​​the Turkmen-Georgian interstate cooperation as the transport sector. As noted, the favorable geographical position of both countries and the commonality of interests create favorable prerequisites for effectively combining efforts to create multimodal transport and transit corridors using the capabilities of the Caspian and Black Sea regions. The energy industry was also named among the topical areas of partnership between Turkmenistan and Georgia.
At the end of the meeting, Ambassador Extraordinary and Plenipotentiary of Georgia Konstantin Sabiashvili assured President Serdar Berdimuhamedov that, for his part, he would contribute to the intensive development of traditionally friendly relations and the comprehensive expansion of cooperation between the two states.