The Turkmen-American business session was held in Washington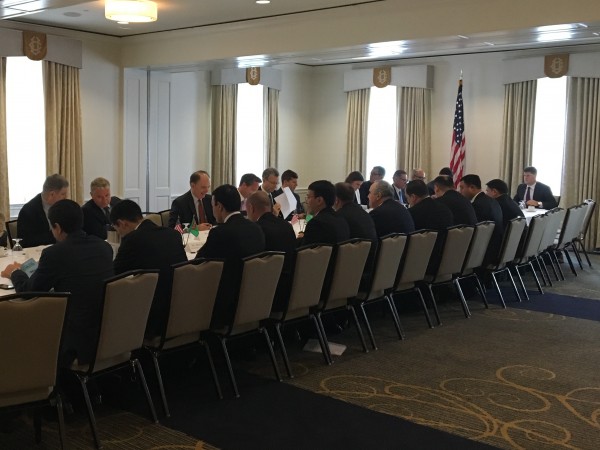 On July 10-11, 2017 in the US capital, Washington, the Turkmen-American business session was held, during which new approaches were identified to realize the potential of bilateral cooperation and development of trade and economic relations and business ties.
The business session brought together executives, experts and specialists from such well-known companies as Argus Limited, Boeing, CNH Industrial, Ellicott Dredges, General Electric, John Deere, Lindsey, Microsoft, "Oxbox Energy Solution", "Caterpillar", "Westport Trading Europe Limited", representing various sectors of the US economy.
The Turkmen delegation included representatives of the sectoral ministries and departments of our country, the Chamber of Commerce and Industry and the Union of Industrialists and Entrepreneurs of Turkmenistan.
The agenda of the business session included issues of expanding cooperation in the trade and economic area, energy complex, transport and communications sector, as well as in the areas of computer technology, oil and gas industry, engineering and agriculture. The sides held presentations on the conditions and opportunities for interaction and exchanged views on various investment projects.