Ashgabat 2017 announces Dragon Oil (Turkmenistan) Ltd. as Official Partner of the 5th Asian Indoor and Martial Arts Games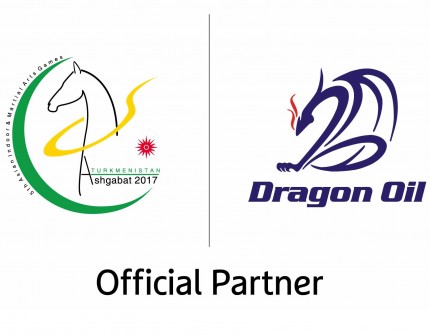 The Executive Committee of the 5th Asian Indoor and Martial Arts Games is excited to announce that is Dragon Oil is joining Ashgabat 2017 as an Official Partner.
Dragon Oil has been successfully operating in Turkmenistan for almost 17 years. The Company has invested significant funds in expanding the oil production in the area and is one of the largest foreign investors in Turkmenistan.
Dragon Oil supports the local community by building and maintaining new and existing infrastructure and sponsoring various social projects aimed at improvement of welfare of the people of Turkmenistan.
The Chairman of the 5th AIMAG Executive Committee, Dayanch Gulgeldiyev, said: "Dragon Oil is a great addition to the Ashgabat 2017 family, and we are extremely grateful for their support. Their involvement and commitment to Turkmen sport over the years make them an ideal partner in the promotion of the Games, as they share the same values and interest in the legacy the event will leave from a sport development perspective."
Every year, Dragon Oil develops and implements a variety of programs promoting healthy lifestyles and involvement of the youth in sport and physical training activities as well as provides material support to professional and amateur sports associations of Turkmenistan.
The company's sponsorship involvement includes covering costs of participation of the Turkmen athletes in the international competitions and overseas travel for the National team with a particular emphasis and commitment to the Paralympic Committee of Turkmenistan. Dragon Oil initiated a number of various open championships and tournaments on a regular basis.
Sponsorship of the 2017 Asian Indoor and Martial Arts Games is another step to strengthen Dragon Oil's participation in the development of Turkmen sport while increasingly becoming an integral part of the community they co-operate within.
Commenting on Dragon Oil's AIMAG 2017 sponsorship, Dragon Oil CEO Ali Al Jarwan said, "We are excited to partner with the Ashgabat 2017. We strongly believe that Ashgabat 2017 will improve the image of the country on international stage and we are proud to support the country in this brilliant initiative."