Meeting with the Deputy Minister of Foreign Affairs of the State of Palestine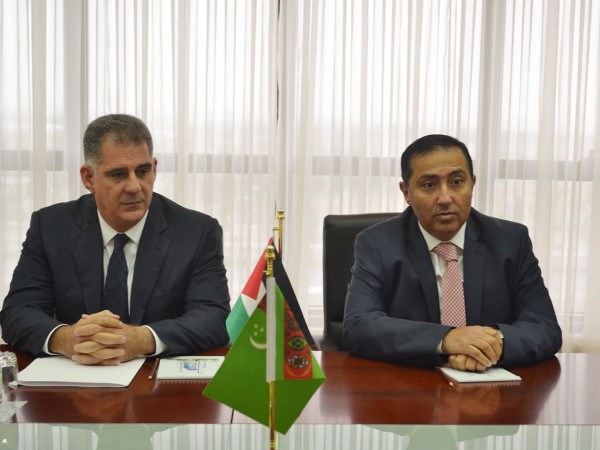 On January 16, 2018, at the Ministry for Foreign Affairs of Turkmenistan there was a meeting with a delegation of the State of Palestine headed by the Deputy Foreign Minister Mazen Shamia, who arrived in Ashgabat on a working visit.
The sides discussed the current state of relations and outlined directions for their further expansion. The political and diplomatic interaction between Turkmenistan and the State of Palestine were noted among the priority areas. During the talks, the sides noted the need to further expand cooperation in the trade-economic sphere, as well as the parties outlined their interest in developing relations between the business structures of the two countries.
At the end of the meeting, the sides stressed the importance of continuation of established dialogue for further diversification of fruitful cooperation that meets mutual interests.