Turkmen-Iraqi political consultations held in Baghdad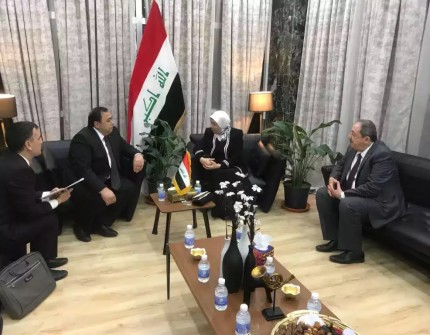 On April 2, 2018, Turkmen-Iraqi political consultations were held in the city of Baghdad on the level of the Deputy Ministers of Foreign Affairs of the two countries. The delegation of the Ministry of Foreign Affairs of Turkmenistan arrived on a working visit to the Republic of Iraq to participate in the consultations.
At the beginning of the meeting, the parties made an analysis of the implementation of the agreements reached at the first meeting of the political consultations held on July 25, 2017 in Ashgabat.
During the consultations, the sides exchanged views on the agenda of bilateral cooperation, as well as on regional and international issues of mutual interest. The parties discussed issues of political-diplomatic and trade-economic relations and opportunities, as well as priority areas between Turkmenistan and the Republic of Iraq. Also, an exchange of views took place on topical issues of regional security and cooperation.
The sides also noted the need to strengthen traditional cultural and humanitarian cooperation, which is an integral part of bilateral relations.