OSCE Center in Ashgabat holds seminar for media representatives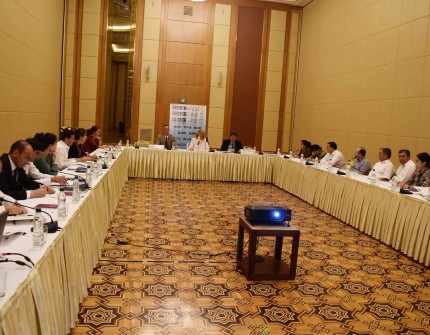 On July 11, 2018, a seminar organized by the OSCE Center in Ashgabat within the framework of the project "Cooperation in the field of improving media legislation and promoting freedom of expression" was launched at the Yıldız Hotel.
The participants of the training were representatives of various media - television and radio channels, newspapers, magazines, online publications, as well as professors of the country's profile universities, lawyers, experts in the field of legal proceedings, to which the invited international experts - S. Chizhikov from Russia and M. Bekerman from Great Britain made a thematic review.
During the seminar it was noted that the democratic, legal and secular Turkmen state consistently forms a socially oriented market economy. Given the requirements of the time, the legislation of Turkmenistan is being improved in the interests of man and citizen. In this context, there is a need for constructive coverage of these processes in the media and, consequently, raising the awareness of press officers about the principles of the rule of law, in particular on the activities of the judiciary.
The purpose of the training is to get acquainted with the positive world experience of journalists' observance of professional ethics when covering the activities of courts. The seminar will continue until July 13.