A Seminar on Turkmenistan – European Union relations held in Ashgabat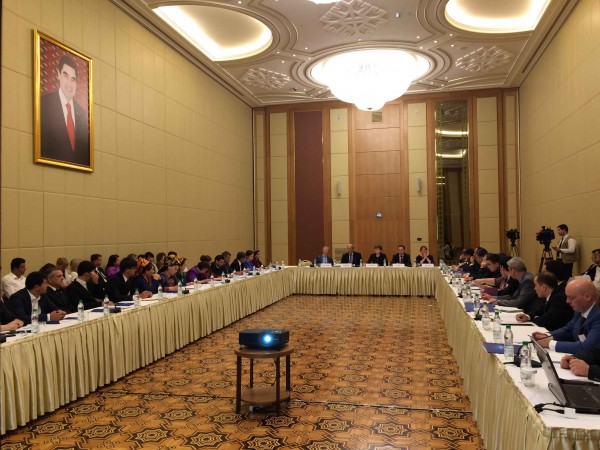 On April 21, 2017 a seminar on Turkmenistan – European Union relations took place in Ashgabat. The event was organized by the European Union Special Representative for Central Asia Ambassador Peter Burian, European Union Liaison Office in Turkmenistan and the Ministry of Foreign Affairs of Turkmenistan.
Members of the Mejlis of Turkmenistan, representatives of the Ministries of Foreign Affairs, Finance, Economy and Development, Justice, Central Bank and State Bank of Foreign Economic Activities, Institute of Strategic Planning and Development, professors of some higher educational institutions of the country, representatives of international organizations, journalists, accredited in Ashgabat, representatives of local media participated in the work of the seminar.
The seminar had focused on the foreign policies and development priorities in Turkmenistan and the EU engagement in the following areas: political and security related matters, economic and development matters. During the seminar the participants discussed such topics as private sector development, establishment of the Ombudsperson's office, education matters, sustainable development of agriculture and others.
The results of the Seminar will be summarized in order to generate conclusions and recommendations for strengthening bilateral and regional cooperation and will feed into the ongoing Midterm Review of the EU development assistance in the region and the review of the EU Central Asia Strategy.