A set of cultural and scientific events of Turkmenistan has started in the Republic of Korea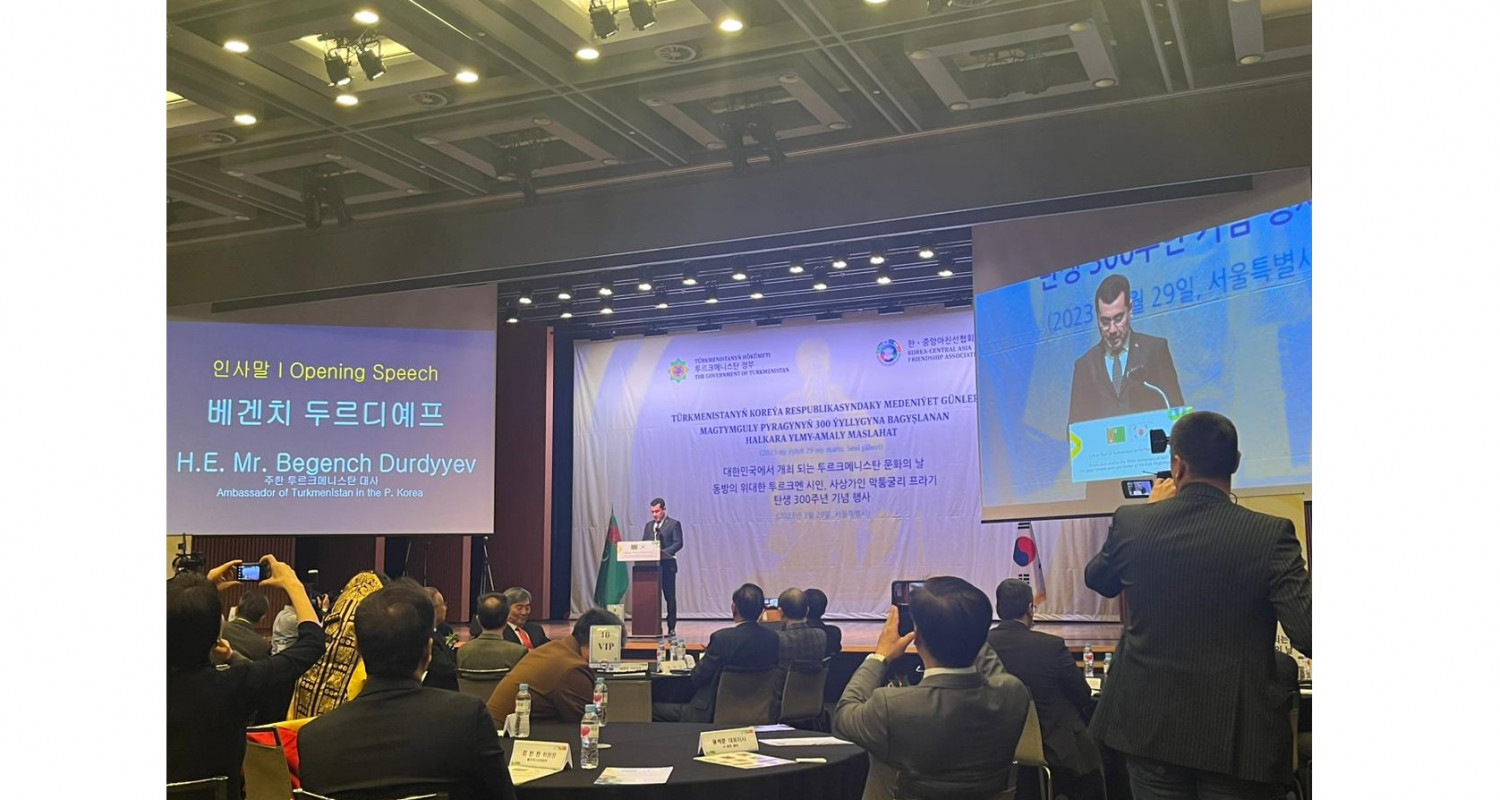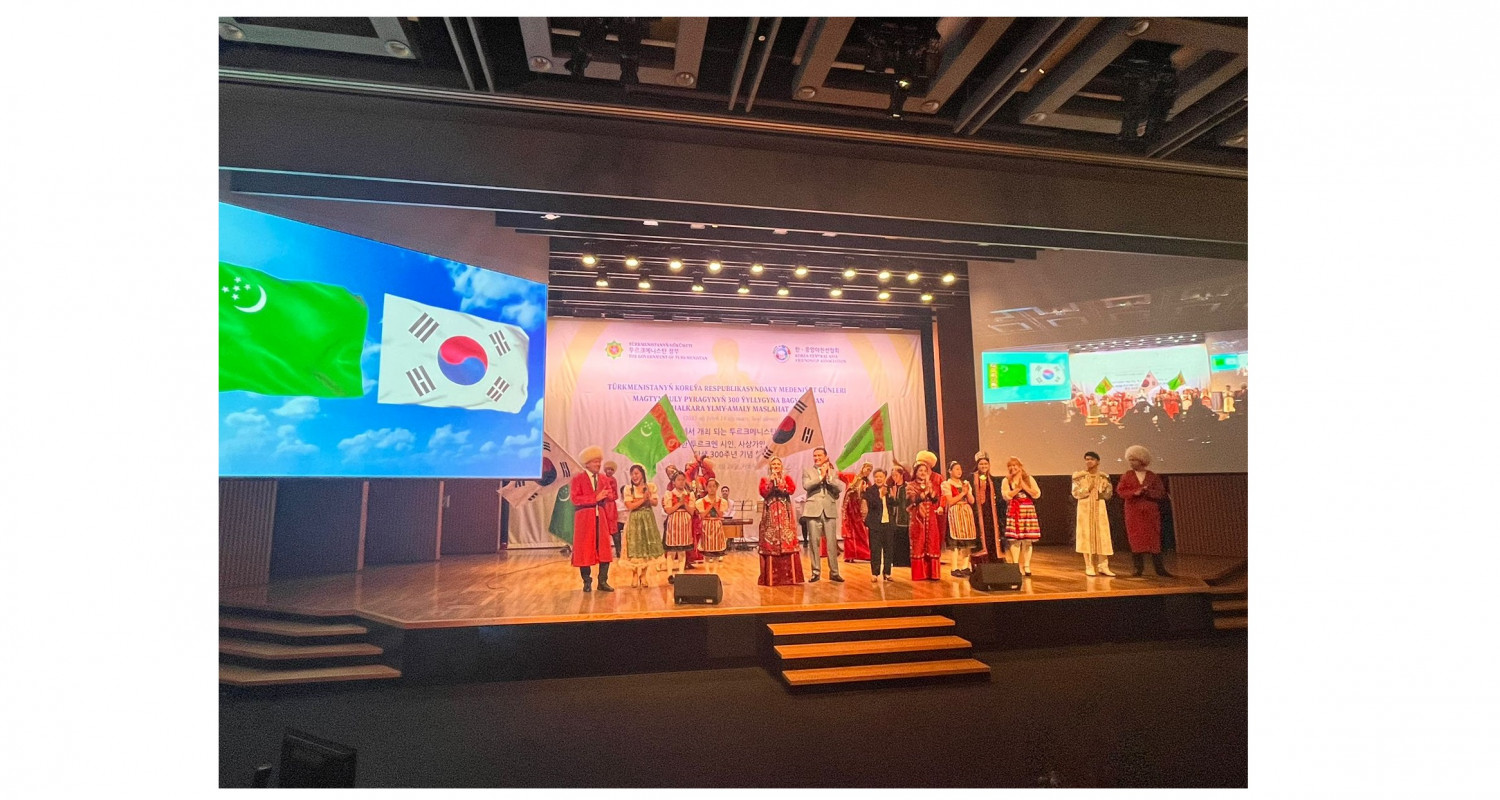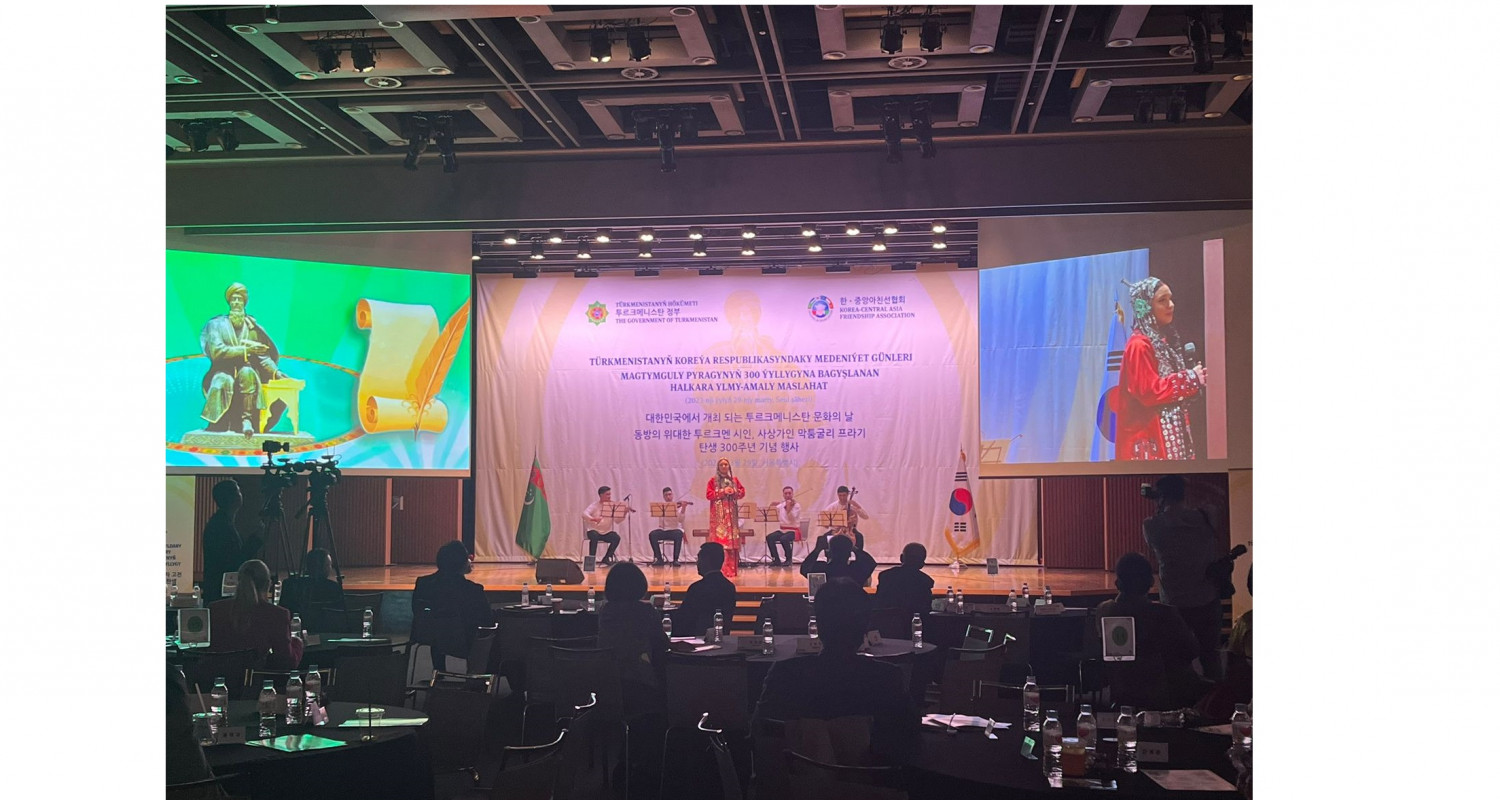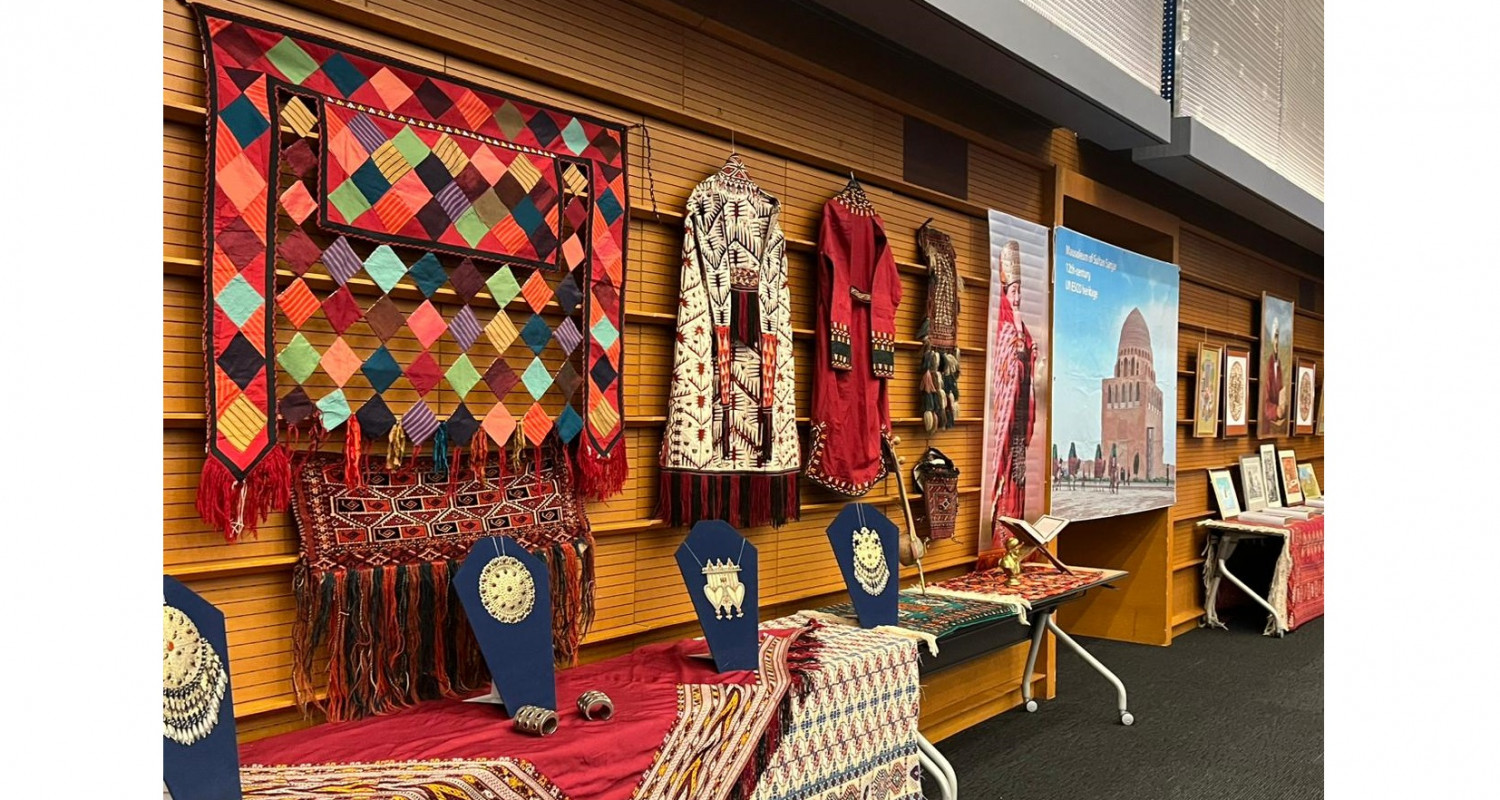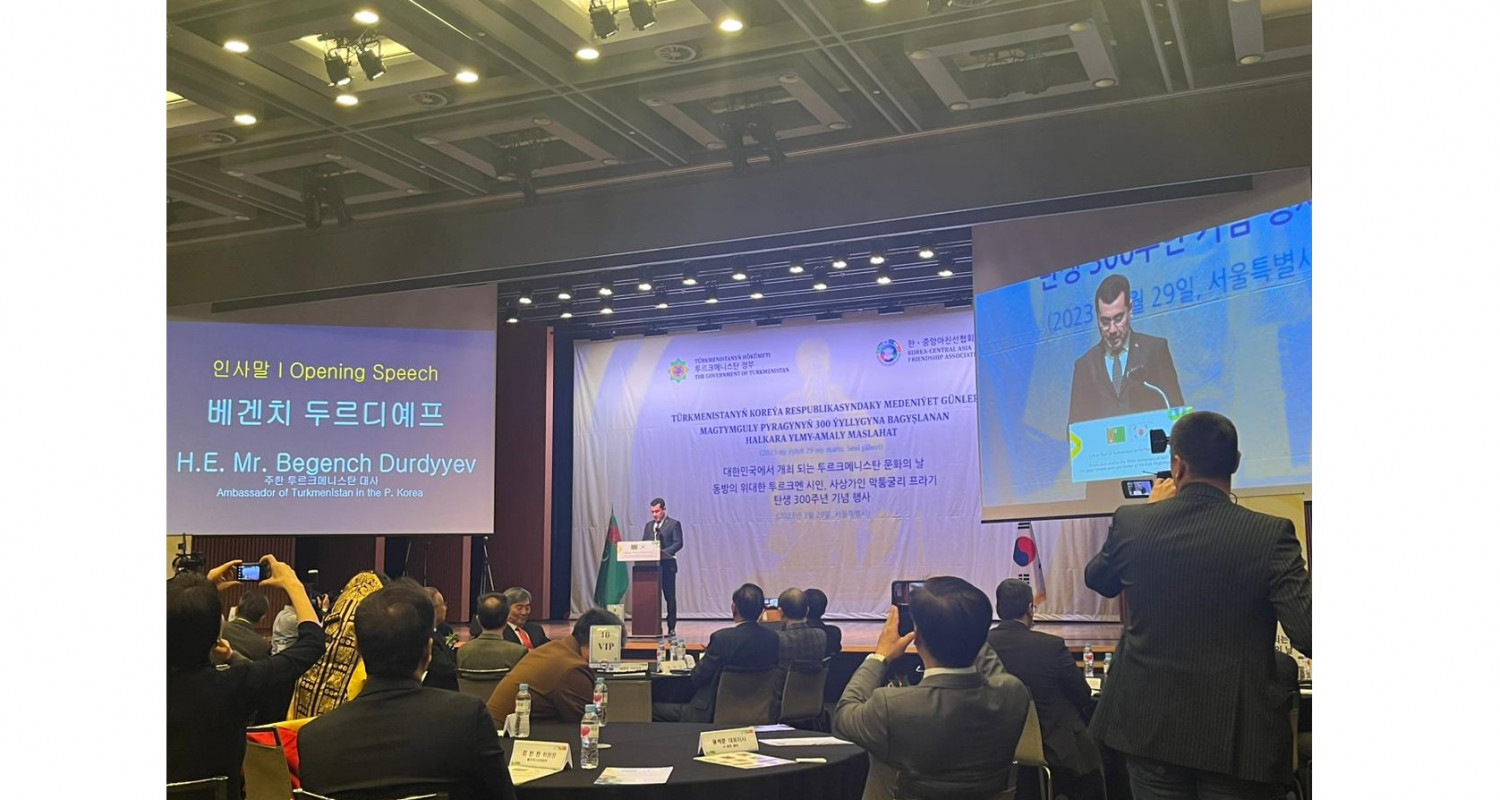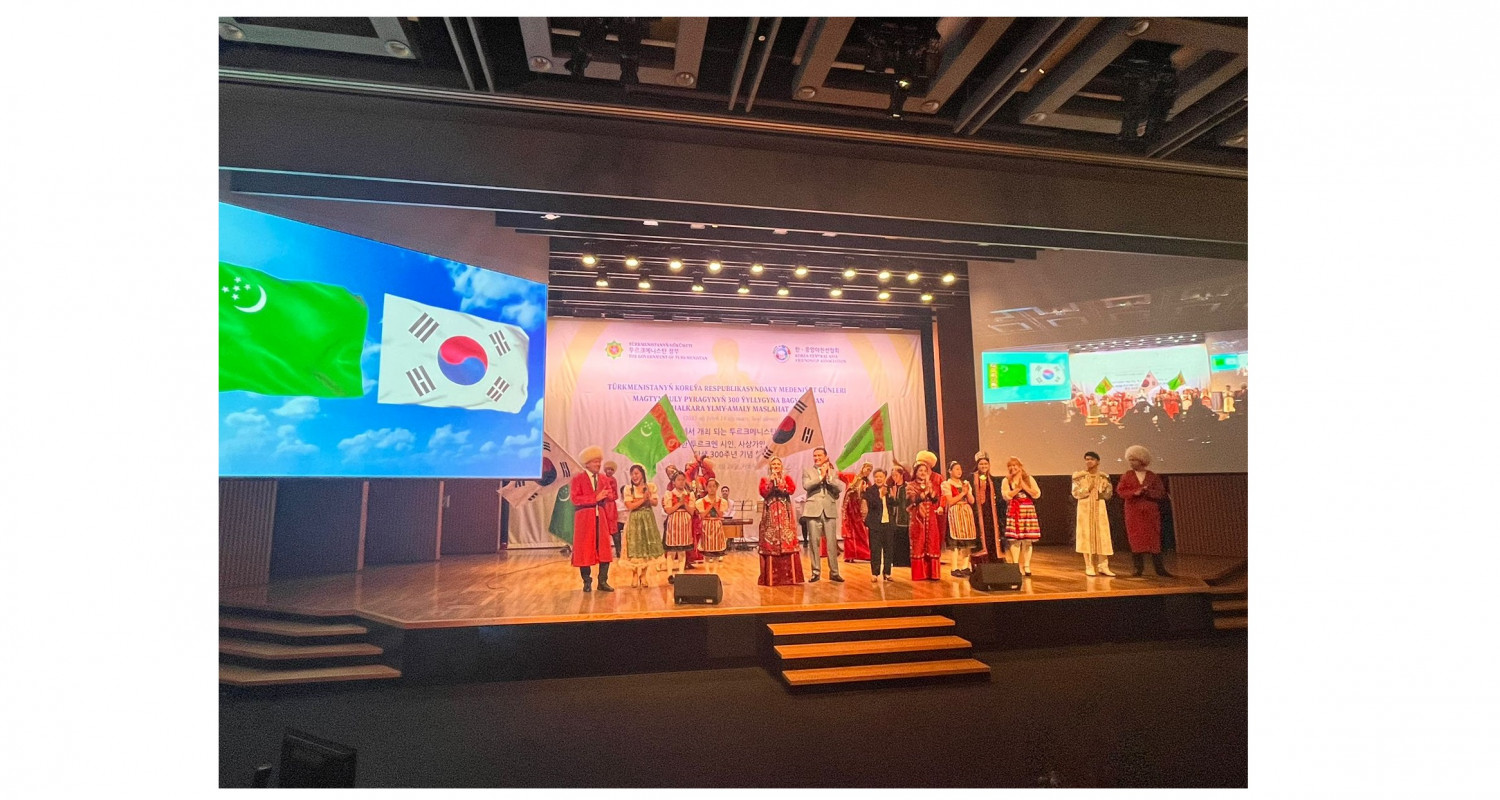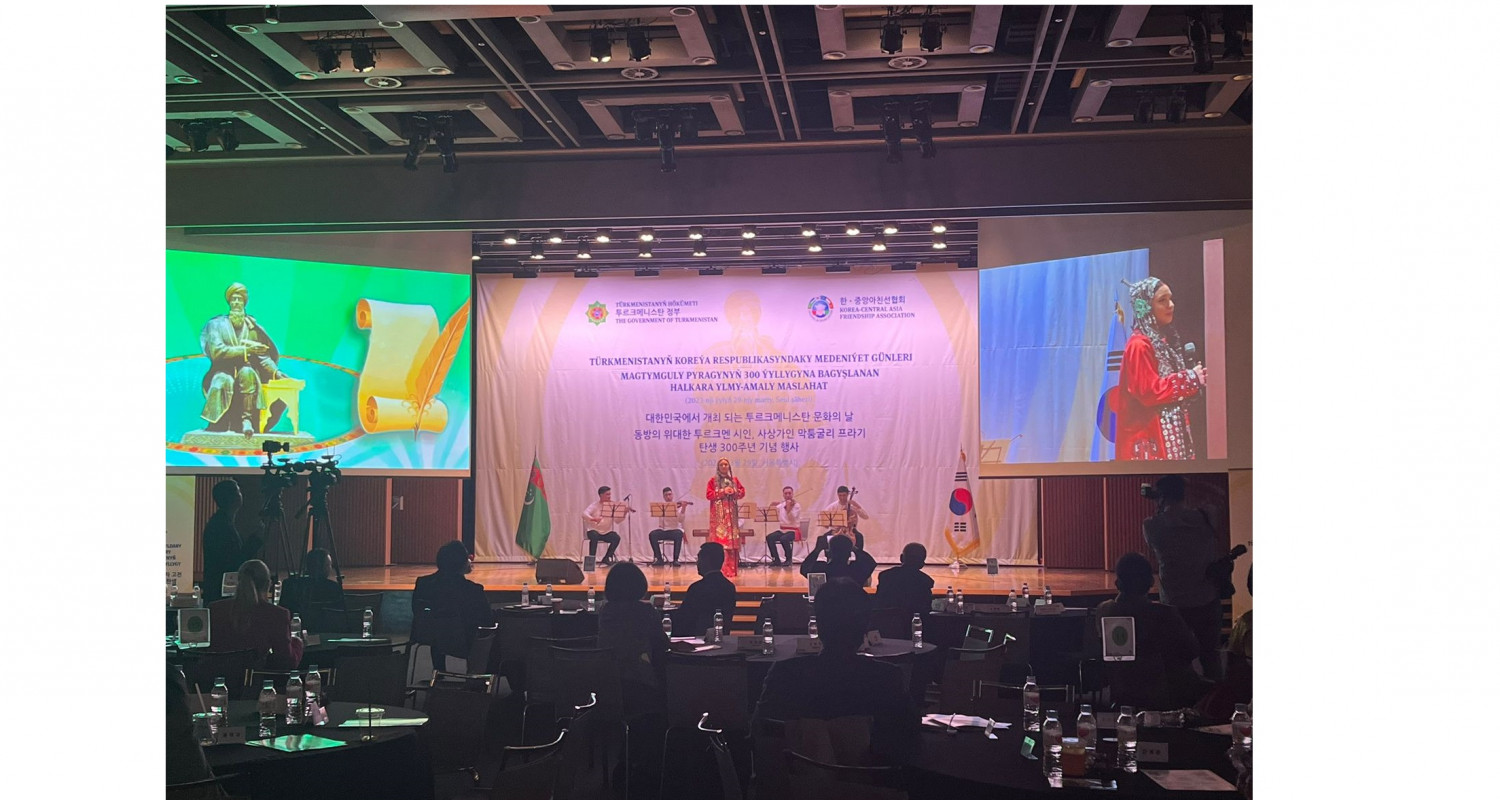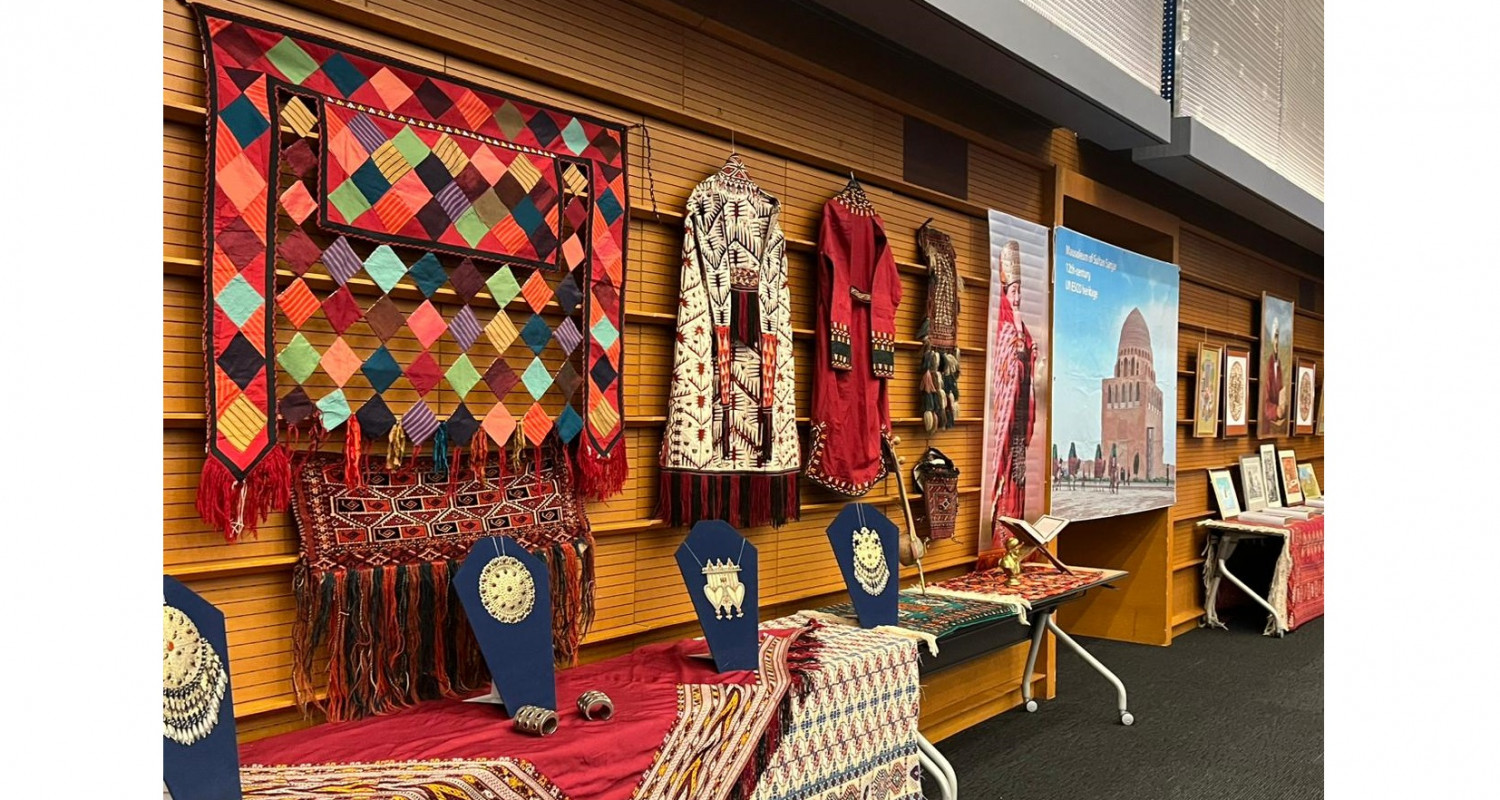 A delegation of Turkmenistan, consisting of representatives of the Ministry of Culture and relevant state agencies, masters of arts, scientists, university professors and journalists is visiting Korea to participate in the Days of Culture of Turkmenistan from March 29-31, 2023, which are being held in the Korean cities Seoul and Uijeongbu.
On March 29, 2023, in Seoul, the Chamber of Commerce and Industry hosted the opening ceremony of the Days of Culture of Turkmenistan in Korea, which was attended by the representative Turkmen delegation, representatives of state structures, scientific circles and the creative intellectuals of Korea, heads of diplomatic missions accredited in the country, Friendship Association between the Republic of Korea and the countries of Central Asia, as well as Turkmen students studying in Korean universities.
In frames of the opening ceremony, a conference dedicated to the 300th anniversary of the great Turkmen poet and thinker Magtymguly Fragi was organized.
Among the main speakers were Deputy Minister of Culture of Turkmenistan G. Muradaliev, founder of the Korea-CA Friendship Association Lee Ok Ryun, Ambassador of Turkmenistan to Korea B.Durdyev, Executive Director of the Secretariat of the Korea-CA Cooperation Forum Rhee Jongkook, Vice Speaker of the National Assembly of Korea Chung Vutayek, Head of the Korean side of the Turkmenistan-Korea Inter-Parliamentary Friendship Group Lee Dalgon.
The speeches noted the progressive development of cooperation between Turkmenistan and Korea in all areas, in particular in the cultural and humanitarian sphere. Promising areas of Turkmen-Korean cooperation in the field of culture, the possibility of holding new joint actions, creative exchanges were also outlined.
During the international conference, the reports of diplomats, scientists, cultural figures of the two countries were also heard, in which the importance of the poetic and philosophical heritage of the great poet in the development of world classical literature was emphasized. As part of the cultural event, a video about the life and work of Magtymguly was shown, and verses of the classic of Turkmen literature were read in Korean.
On the sidelines of the solemn event, an exhibition of works of arts and crafts and museum values of Turkmenistan was held.
In addition, a joint concert of Turkmen and Korean artists was organized. The concert program included works from the national musical classics, folklore performances, including songs based on the poems of Magtymguly. Apart from that, a folkloric mono-performance pansori, musical works by popular creative groups of Korea were performed.