Meeting of the Task Force on Regional Energy Cooperation in Central and South Asia (RECA)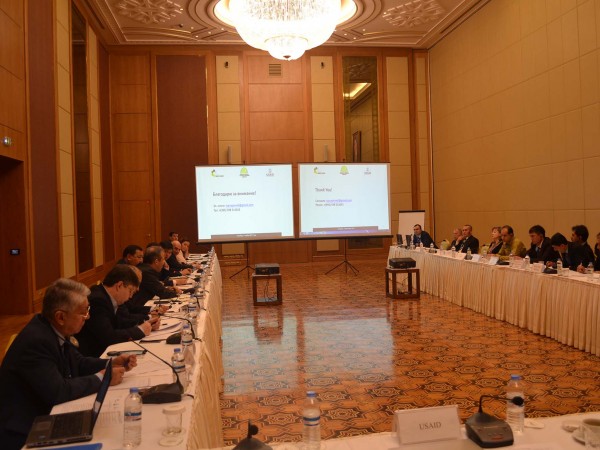 On 7-8 November 2017, the 14th meeting of the Task Force on Regional Energy Cooperation in Central and South Asia (RECA) was held in the capital hotel "Yildyz". The Ministry of Energy of Turkmenistan acted as host.
Employees and specialists from relevant ministries and agencies of Turkmenistan, Afghanistan, Kazakhstan, Kyrgyzstan, Tajikistan and Uzbekistan, representatives of international and regional organizations such as the International Energy Charter, CIS, USAID and representatives of energy companies of Central Asian countries took part in the forum.
During the meeting, the participants discussed the implementation of regional and interregional infrastructure projects, as well as the strengthening of cooperation through a systematic channel for the exchange of knowledge and information. International experts dwelled in detail on the methodology for developing a roadmap for expanding cross-border trade. The role of cross-border electricity trade in ensuring national and regional energy security was discussed.
The meeting was held in the format of separate sessions, during which experts from various departments discussed the strengthening of regional cooperation in the field of energy, evaluation of regional and interregional communications and infrastructure, prospects and potential for regional simplification of trade, transit and communication procedures. The meeting will serve as a platform for dialogue on energy cooperation to integrate energy markets, diversify sources of supply and achieve sustainable development.