Celebration of the International Day of Nowruz held at UNESCO Headquarters in Paris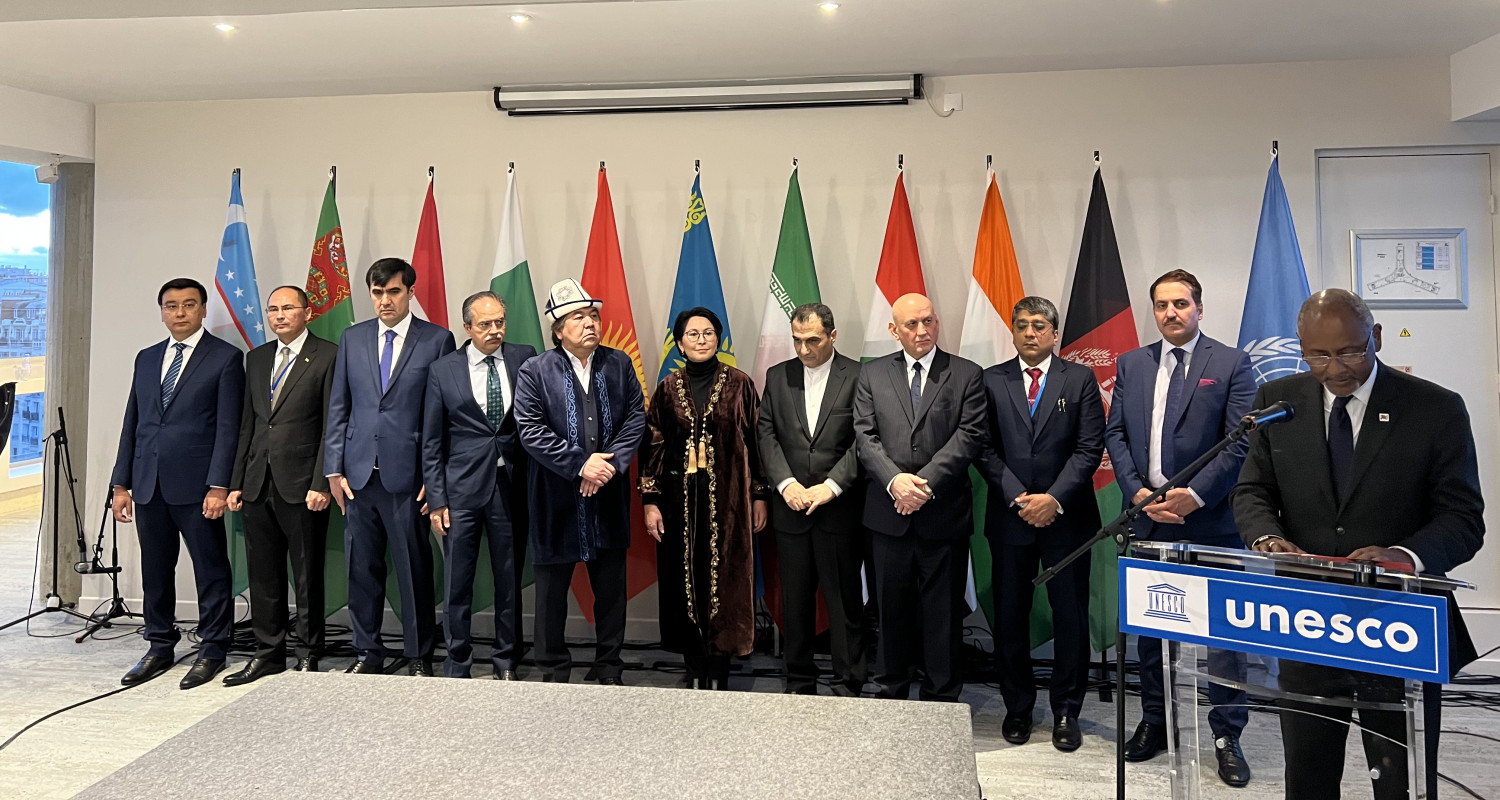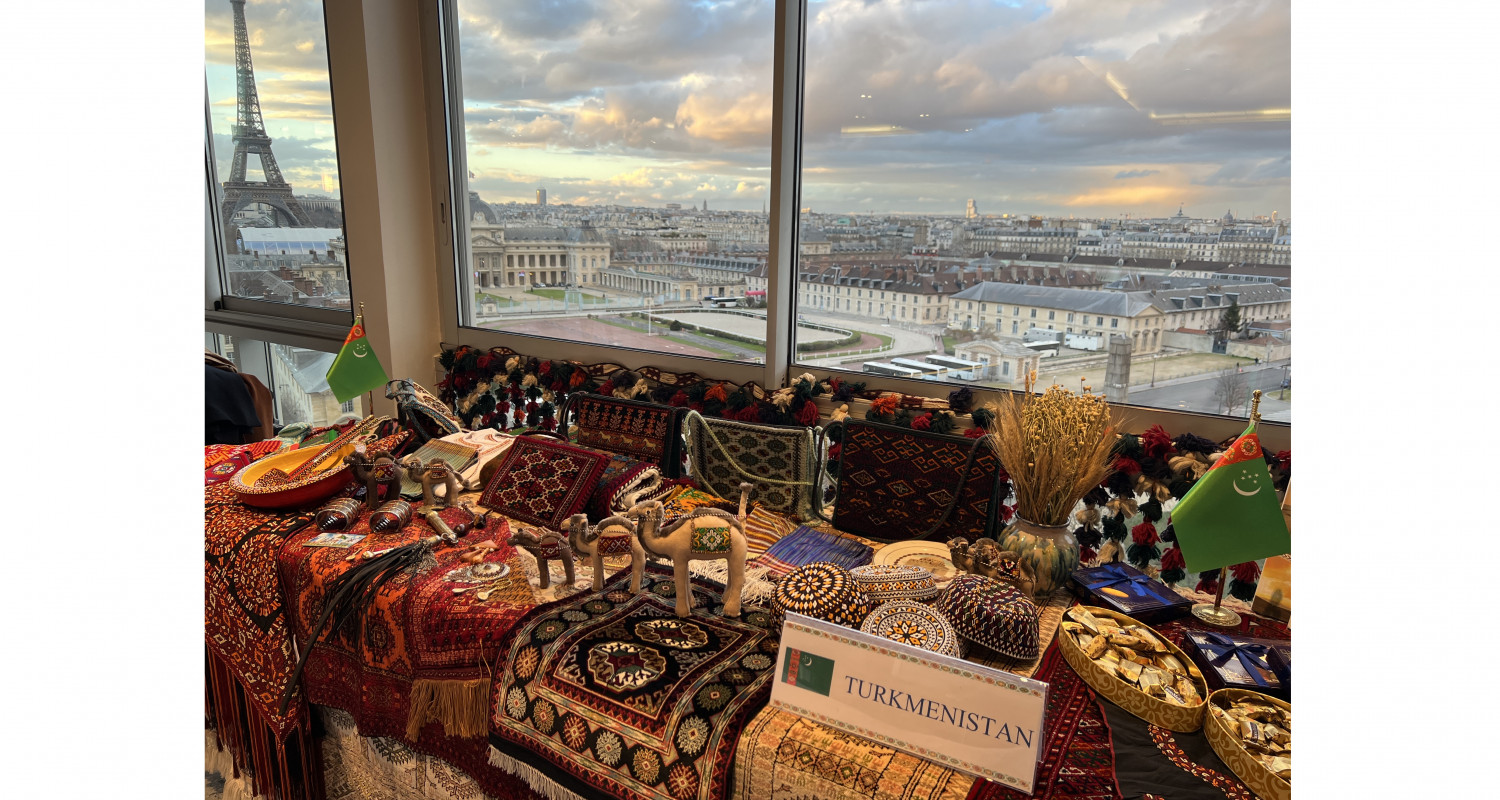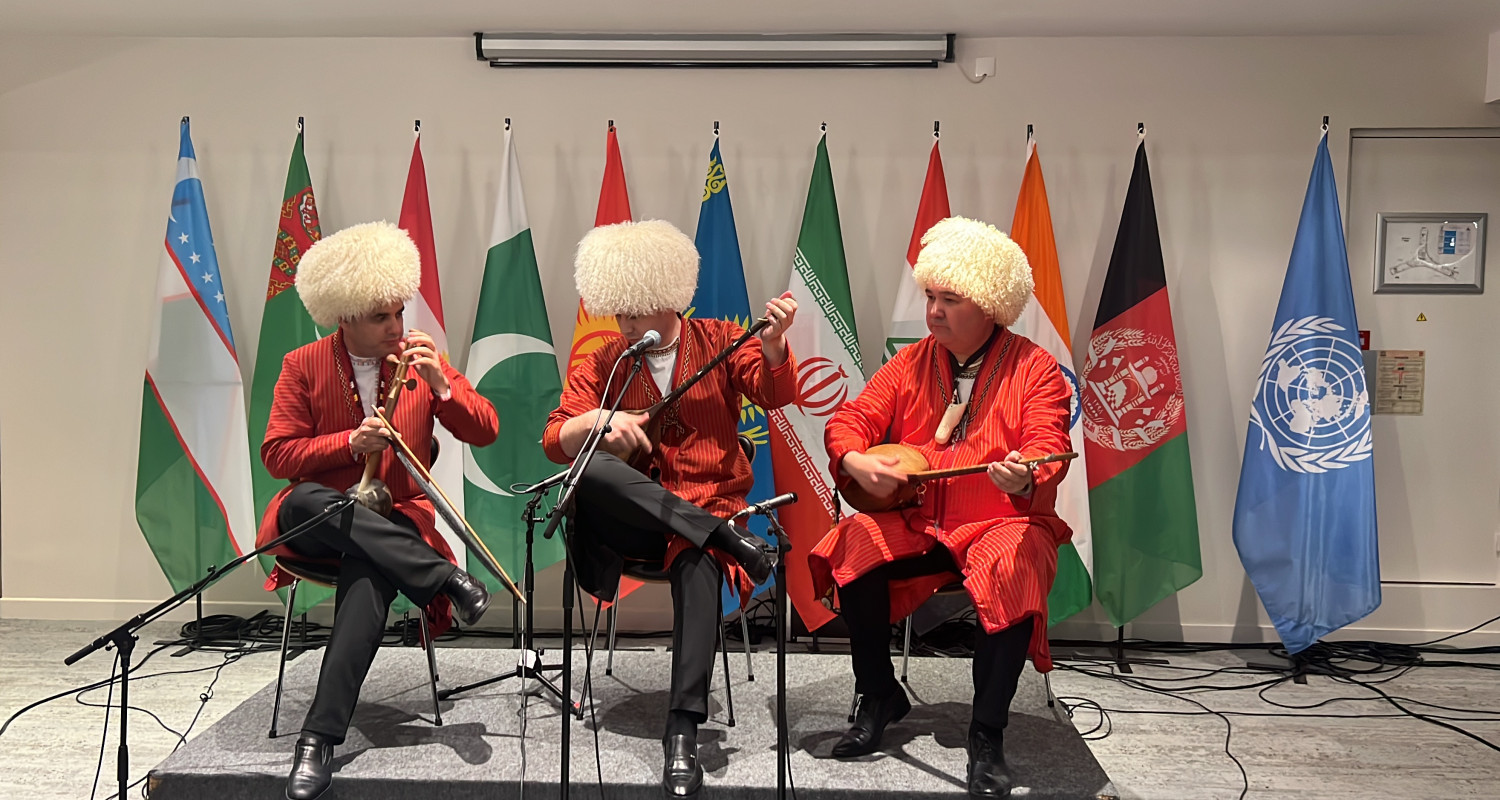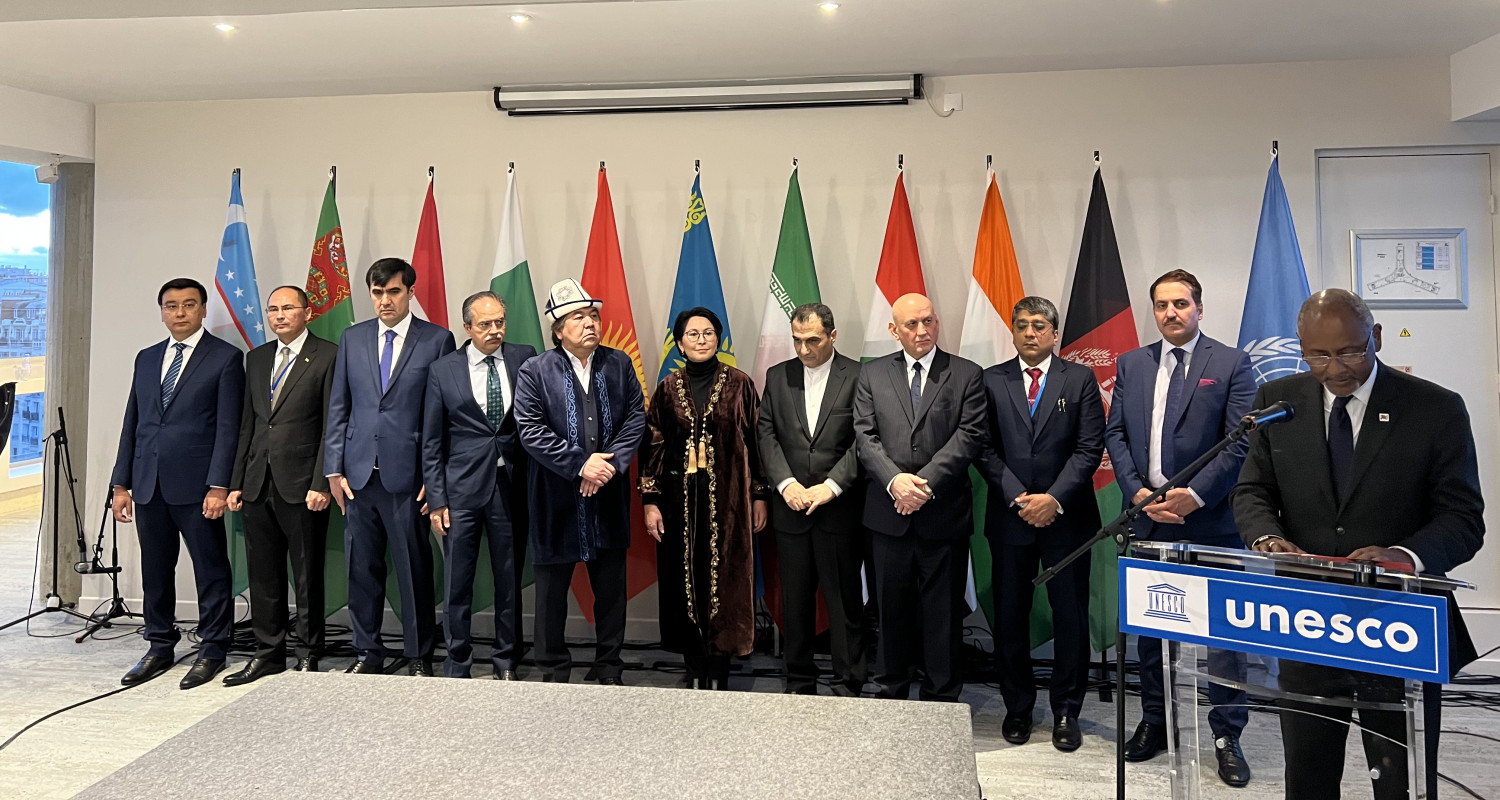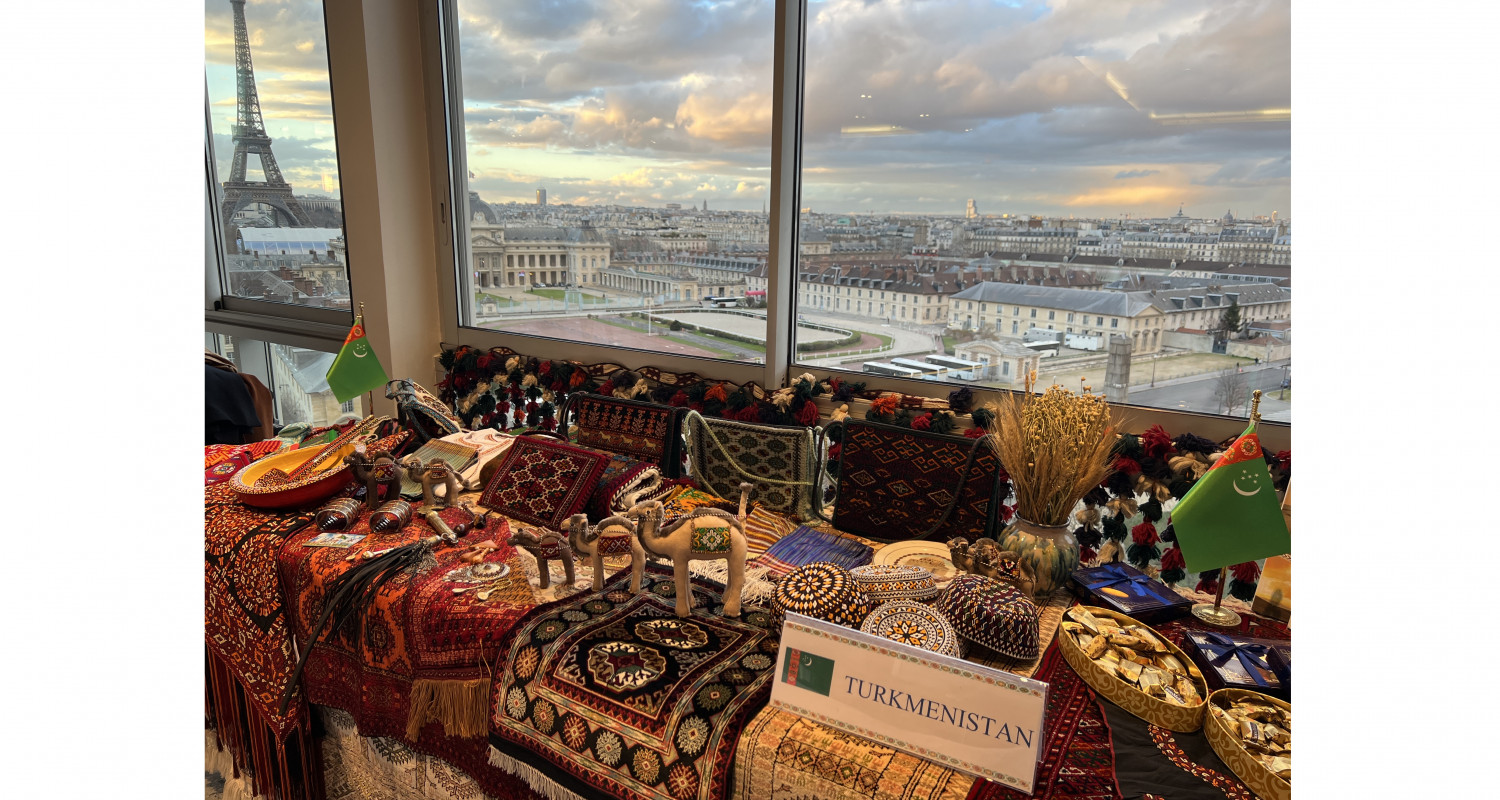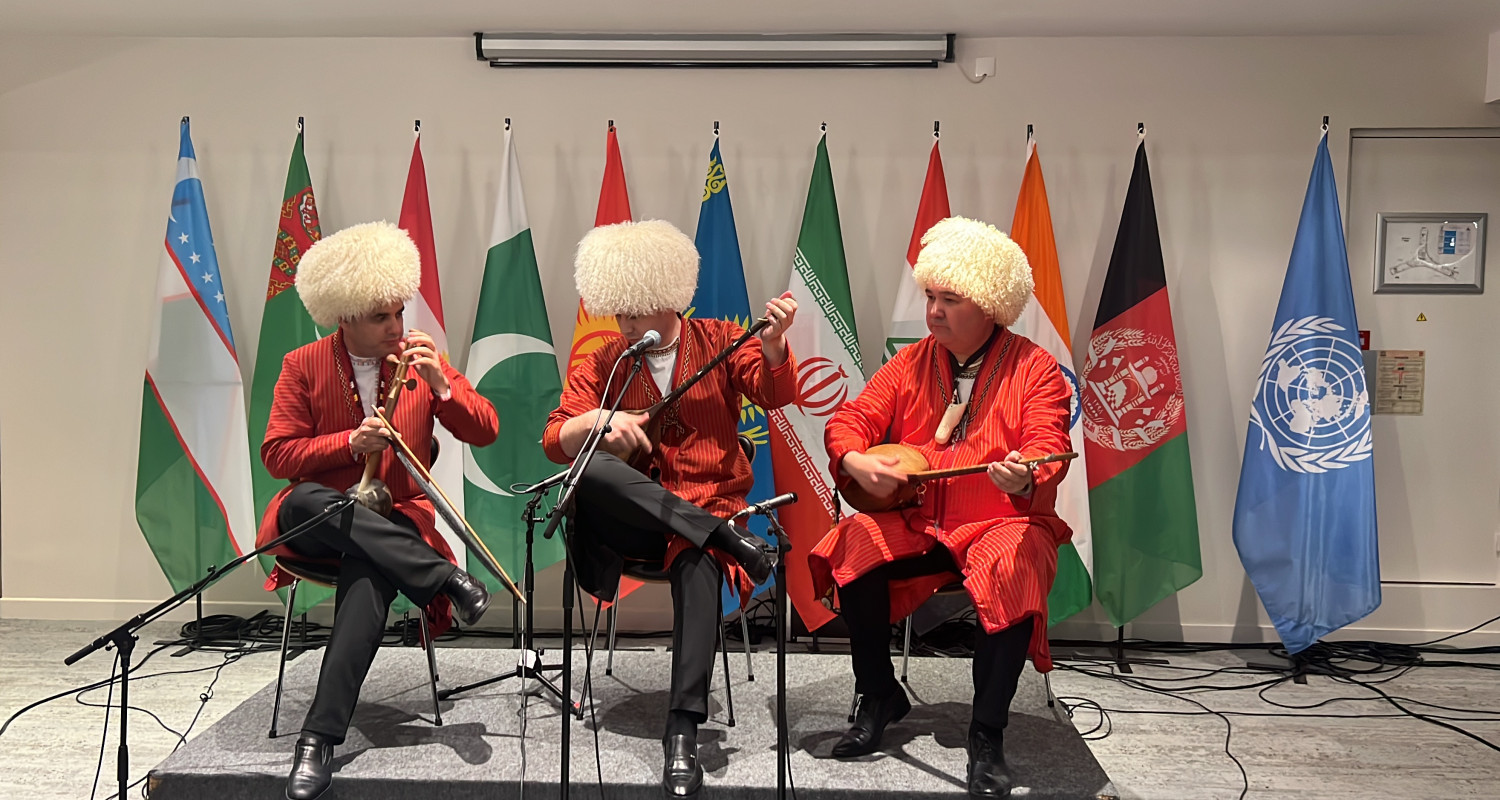 On March 14, 2023, the Embassy of Turkmenistan in France together with the Embassies and representations to UNESCO of Afghanistan, Azerbaijan, India, Iran, Iraq, Kazakhstan, Kyrgyzstan, Pakistan, Tajikistan and Uzbekistan organized a joint cultural event to celebrate Nowruz.
The cultural event took place in the reception hall of UNESCO Headquarters and was organized under the patronage of Ms.Audrey Azoulay, UNESCO Director-General.
UNESCO Deputy Director General Mr. Firmin Edouard Matoko, representatives of various ministries and state agencies of France, members of different international organizations headquartered in Paris, French public and media representatives and the diplomatic corps accredited to UNESCO participated in this event.
In frames of the event, a concert and an exhibition were organized, and national dishes from different countries were also offered.
At the exhibition stand of the Embassy of Turkmenistan, hand-made carpets, national costumes and jewellery, national souvenirs and books of the National Leader of the Turkmen people, Chairman of the Halk Maslahaty of Turkmenistan Gurbanguly Berdimuhamedov were exhibited.
Also within the framework of the event, the musical group "Türkmen äheňleri" performed, which played various Turkmen musical instruments, including dutar, gyjak.