Meeting with Rector of China University of Petroleum in Beijing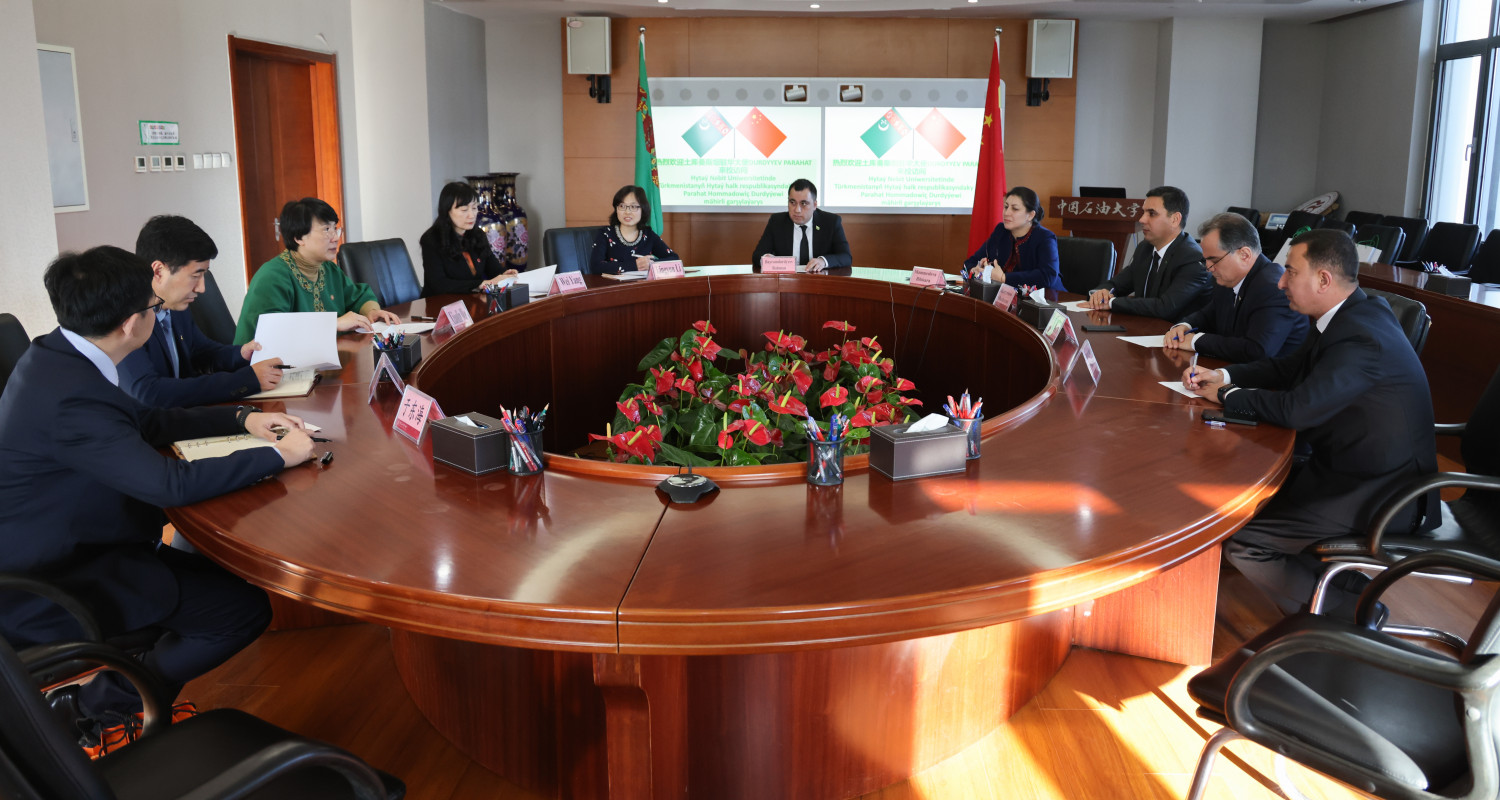 The Embassy of Turkmenistan held a meeting with the leadership of the China University of Petroleum (Beijing). During the meeting, the sides discussed current issues of cooperation between Turkmenistan and China in the field of higher education, teaching and training of highly skilled specialists for the oil and gas industry of Turkmenistan, conducting joint scientific and research, cultural and humanitarian as well as social programs.
During the conversation, the Ambassador of Turkmenistan spoke about certain areas of domestic and foreign policy of Turkmenistan under the leadership of the President of Turkmenistan. At the same time, it was emphasized that the year held under the slogan "Year of Happy Youth with Arkadag Serdar" is aimed at intensifying cooperation in the field of training, education and obtaining by Turkmen youth professions in deman for the oil and gas and petrochemical complex in the context of implementing programs to improve the socio-economic living conditions of the population, industrialization and modernization of the economy of Turkmenistan.
Along with this, gratitude was expressed to the rector of the university, Wu Xiaoling, for providing information about the activities of the university, as well as the conditions for studying, living and leisure for Turkmen students studying at this university.
The beginning of bilateral cooperation between the parties was laid back in 2009, and during this period, the leading Chinese university gave higher education to about a thousand Turkmen students.
This year, a leading Chinese university is celebrating its 70th anniversary. As part of the preparation and holding of festive events, the parties agreed that the Turkmen side would take an active part in the festive ceremony in October this year.