Participation of Turkmenistan at the first China International Import expo in Shanghai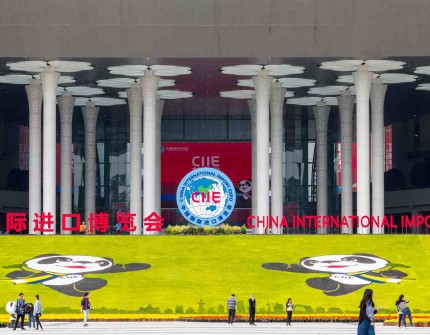 On November 5, 2018, the opening ceremony of the first China International Import Expo was held at the National Exhibition Complex of the city of Shanghai, where the President of the PRC Xi Jinping attended and delivered a speech.
The event was also attended by the heads of states and governments from many countries of the world, who visited the trade and investment pavilion, where more than 80 countries of the world presented their development achievements and original products.
Turkmenistan is represented at the exhibition by a delegation from the ministries of trade and foreign economic relations, industry, agriculture, textile industry, health care and the medical industry, whose products are exhibited in the five leading thematic sections of the exhibition, such as the agro-industrial and textile complex, chemical industry, trade, medicine, services and consumer goods.
During the exhibition, industry pavilions of Turkmenistan with a total area of ​​81 square meters were visited by numerous visitors who were able to familiarize themselves with the trade, economic, investment, scientific, technical, historical and cultural potential of Turkmenistan.
On the margins of the exhibition, manufacturers from Turkmenistan presenting products on the stands of the national exposition, organized presentations, meetings with potential Chinese partners, an exchange of views that allowed their participants to gain a broad understanding of the trends and needs of the markets of the two countries, and also opened up additional opportunities for the development of business connections.
The first China International Import Expo in Shanghai will continue its work until November 11.