The meeting with Ukrainian delegation took place in the MFA of Turkmenistan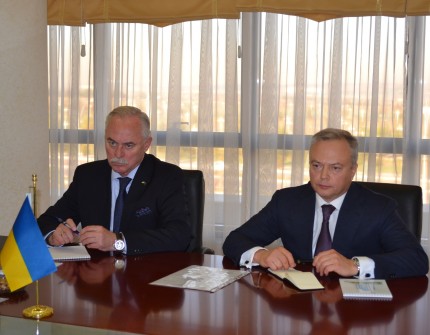 On December 12, 2018 there was a meeting with Ukrainian delegation, headed by the advisor to the Minister of Foreign Affairs of Ukraine Victor Anatolyevich Mayko, who has arrived to Ashgabat on a working visit.
At the beginning of the meeting, the head of the delegation warmly congratulated Turkmen side with the celebration of the International Day of Neutrality. The Turkmen side in turn expressed gratitude to the esteemed advisor for his participating in the events, dedicated to the celebration.
Then, both sides discussed a series of questions, related to the development of bilateral cooperation between Turkmenistan and Ukraine in political, trade-economic, cultural and humanitarian spheres.
At the end of the meeting, the representatives of delegations noted the high level of bilateral relations between the two countries and underlined the need to further strengthen mutually beneficial cooperation.